I wanted to share this with everyone. My good friend and awesome customizer John Mallamas AKA Jin Saotome has put up a customized Pacific Rim Gipsy Danger figure on eBay
. It has reworked articulation to make it more posable, and all kinds of accessories like the Chain Sword, Plasma Caster, and the Elbow Rocket. But what really makes this special is it's a charity auction. 100% of the proceeds go to the Special Olympics of Southern California.
So if you love buying customs and want a one-of-a-kind piece from Jin Saotome, and want to help out a good cause, then JUST CLICK HERE.
Continue after the jump for more pics and information about the charity auction!

From the eBay listing:
100% of this auction's proceeded go towards the Special Olympics of Southern California, an awesome organization dedicated to helping enrich the lives of intellectually disabled individuals.

Ever since Pacific Rim stormed onto the big screen people have been going nuts over giant robot vs giant monsters! This week I bring you the lead Jaeger Gipsy Danger with all its movie upgrades. This blue behemoth has been durably hand-painted with deep shading, bright highlights, realistic effects, and amazingly intricate detail that will make a perfect addition to your action figure collection. Gipsy features removable Chain Saws that attach to his wrists so he can make some Kaiju sushi. The ELBOW ROCKET! can be attached to either elbow for a finishing blow and Gipsy also comes with a Plasma Caster hand that can be attached to either arm. Check out the extreme movie detailing with all sorts of micro-panel lining, lights, metallic effects, weathering, battle damage, and even added sculpt for maximum detail. Gipsy Danger looks like he stepped right out of the movie!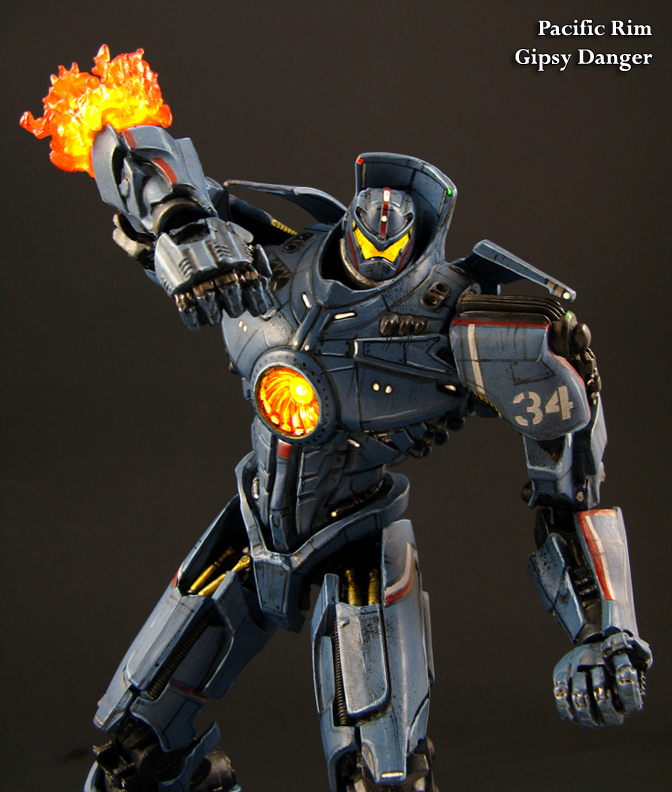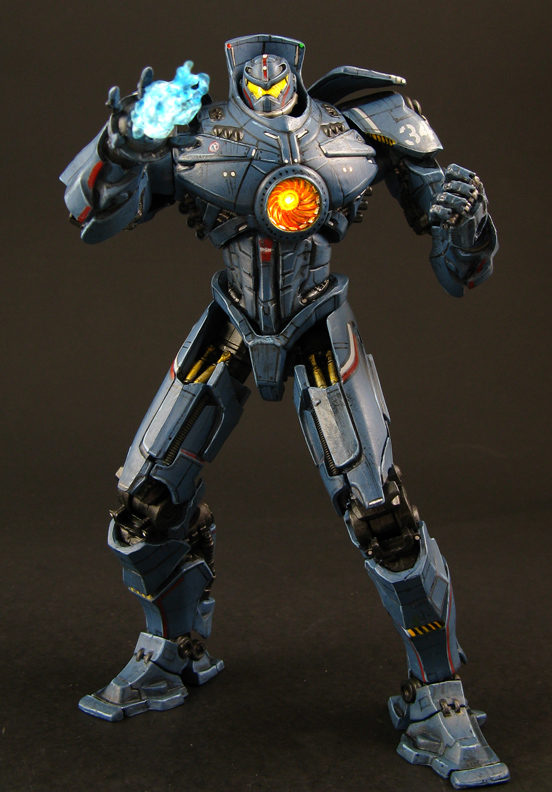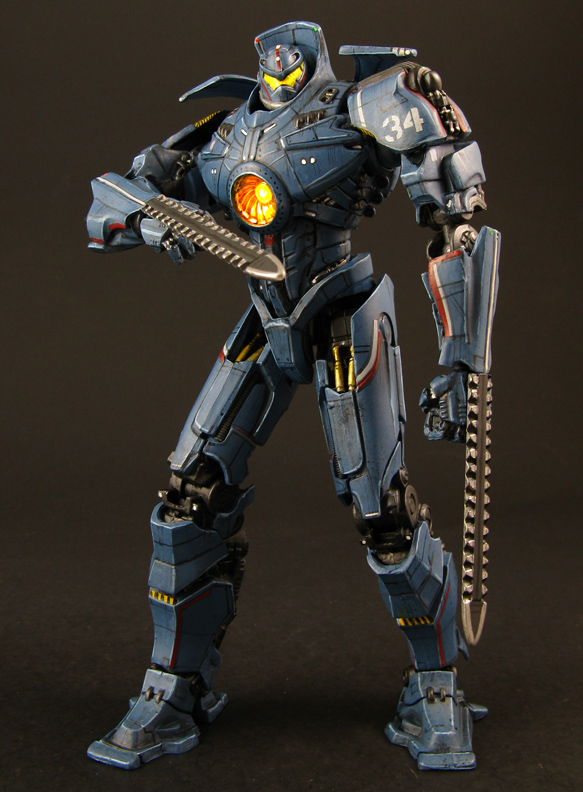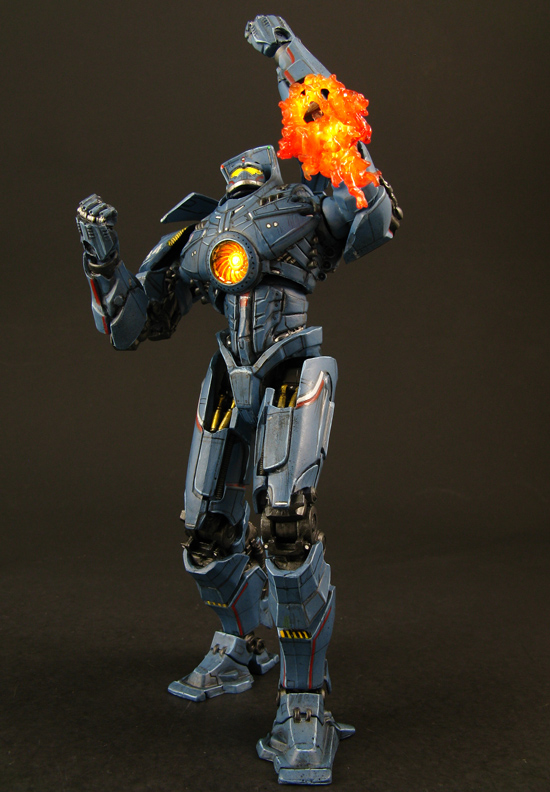 Once again, if you'd love to own this awesome, one-of-a-kind custom Pacific Rim Gipsy Danger figure by John Mallamas, AKA Jin Saotome, and help out a worthy cause, then just CLICK HERE and make your bid! Thanks for looking everyone.