Mattel just revealed on their Mattycollector Facebook page that the canceled Damian Wayne Robin figure would be in the 2014 Club Infinite Earths subscription for the DC Universe Signature Collection! This figure was originally slated for a retail release in the Batman Unlimited line, but both Batman Unlimited and DC Unlimited have been cancelled, and with them some figures that fans were looking forward to. Damian Wayne was revealed earlier this year to much fan excitement, but when it was cancelled a lot of fans immediately started asking Mattel to include him in the subscription for the 2014 Club Infinite Earths. Well it looks like those people got their wish, because it's happening.
To sign up for the 2014 Club Infinite Earths and keep the Mattel DC action figures coming, just CLICK HERE! You're only charged for the sub exclusive figure and that's it! Sign up period ends Monday!
Continue after the jump for more info and a larger pic!

Toy Fans,

We've been waiting patiently while all the logistics were worked out, and now we can finally spill some news about the 2014 DCU subscription! Because you demanded it, Club Infinite Earths has added Damian Wayne to the 2014 lineup!

If the sub goes forward, the cancelled retail figure of Damian Wayne is set to join the most exciting group of figures we've ever offered. The son of Bruce Wayne and Talia al Ghul is scheduled to be the final figure released for the 2014 sub, joining an amazing lineup that so far includes Doomsday, '90s look Aquaman, Ice, and "Conner Kent" Superboy.

But there's a catch… all of this only happens if the 2014 DCU sub goes forward. We've only got until August 19 to make it happen so sign up for a 2014 Club Infinite Earths subscription today!

–Matty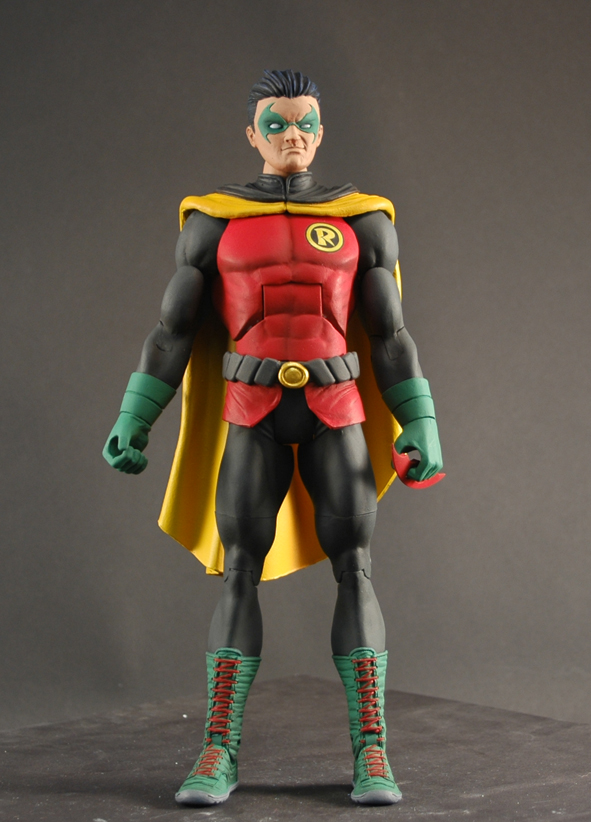 Right now the meter for the 2014 Club Infinite Earths is only at 39%. The sign-up period ends at midnight on Monday, August 19th. DC fans, if you want more awesome DC figures to come your way, don't let it end! We're getting a giant Doomsday next year! Let's make this happen. Let's keep one of the best action figure lines ever going! Just click here to sign up right now for your 2014 Club Infinite Earths subscription and keep the line alive!