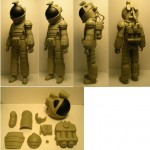 Never let it be said that NECA isn't going all out on their Alien and Aliens figures. To help celebrate the 35th anniversary of the 1979 film Alien, NECA is releasing an action figure of one of the Nostromo crew inside a spacesuit. From what I can gleam, this is just going to be a generic Nostromo astronaut in the spacesuit, and you won't get to see anyones' face. If that changes I'll be sure to let you all know here. This seems to be a good way to get some figures from the original Alien movie though, since Sigourney Weaver won't allow her likeness used for a new Ripley figure.
Search eBay for all of the latest NECA Aliens figures
!
Continue after the jump to check out the whole reveal.

Time flies when you've got acid for blood. 2014 will mark the 35th anniversary of Ridley Scott's claustrophobic sci-fi/horror epic Alien, which launched one of the most successful franchises ever in the genre.

The movie played off classic ideas of being hunted by an unknown, seemingly invincible terror, but aboard the USCSS Nostromo, the terror had an entirely new edge. There was nowhere to run.

Over the next few months, we'll be updating with more on how we're celebrating Alien turning 35 (doesn't look a day over 29), but as a precursor, Randy tweeted an exclusive behind-the-scenes look at an early sculpt of a Nostromo Spacesuit figure that got an awesome response.

Check it:
In space we can hear u scream 35th Anniversary in 2014. BTS very early wax sculpt of the spacesuit #nostromo #alien pic.twitter.com/j3FJ1D5ZZF

— NECA (@NECA_TOYS) August 27, 2013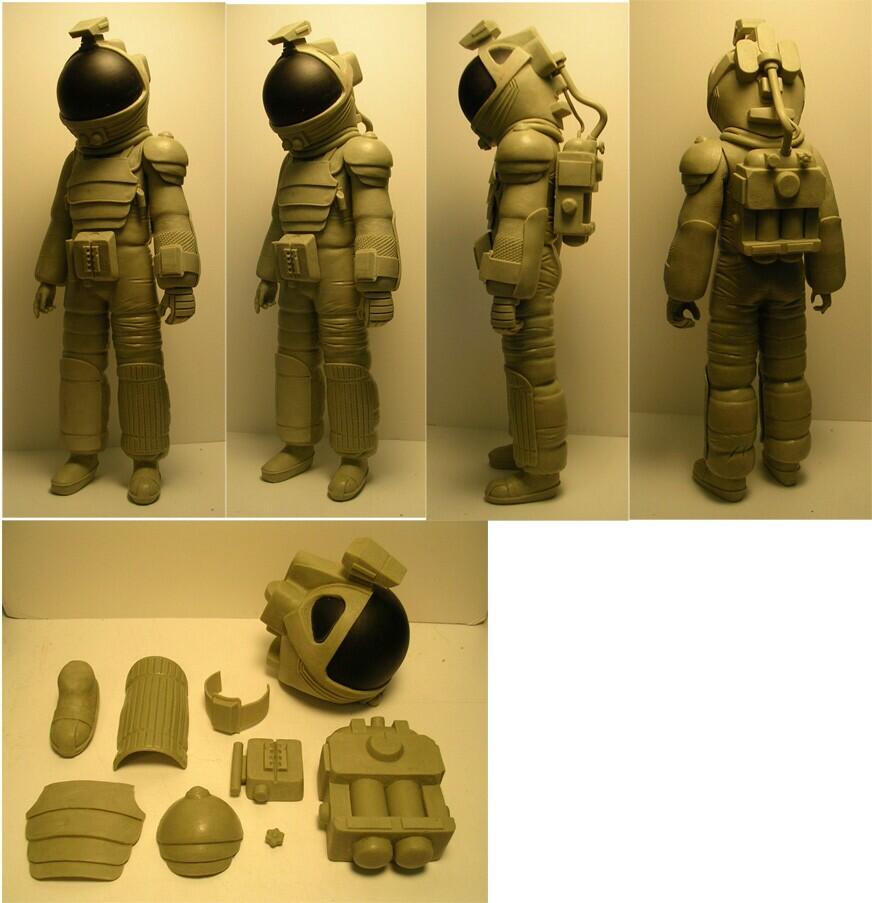 Again, this is just the earliest, first peak we're getting, so some things about the sculpt or design might change by the time 2014 rolls around and the finished product hits shelves.

The good news is we'll be updating this post with more on the Nostromo Spacesuit as it gets revealed, so stay tuned right here for more to come!
I definitely look forward to the progress on this Alien Nostromo Spacesuit figure, and can't wait to add it to my collection. I do hope more is coming from the original Alien film. I know NECA is remaking the original 1979 "Big Chap" Alien in the second wave of Aliens figures, but I also hope the human characters from the original get made as well. Perhaps in time Sigourney Weaver will agree to let her likeness be used for a new Ripley figure, or a couple (one from Alien and one from Aliens
). One can dream, right?