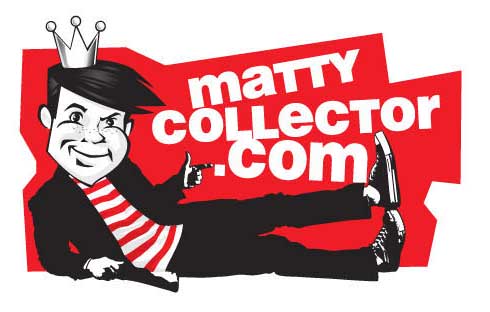 Jay asks: Does Mattel have the rights to utilize the MOTU looks in the new DC Masters of the Universe comic book? Would it be possible to get figures of these designs somewhere down the line, possibly as an SDCC exclusive set or something?
We do, but right now we are focused on using every slot to complete the vintage roadmap by the end of 2015.
superpowersfan asks: You stated the 66 batman line is done for now after catwoman. Does this mean the line is over forever or are you looking at doing more figures down the road?

The DC team will be sending answers in the near future.
MOTUCollek-Tor asks: I know you can't give specifics for characters, but I was wondering if you could at least give a hint that if Rio Blast would be more likely to show up in the 2014 sub or 2015?
Nope. We can not confirm what year any figure is planned for. But we can tell you our goal is to get to all the vintage MOTU figures by 2015, presuming we hit the min for a 2015 sub.
superpowersfan asks: With the end of the dcie sub would it be possible to maybe resurrect the dcuc c&c waves back at retail in a few years like hasbro did with marvel legends? Or maybe a wrap up wave as a retailer exclusive at wal mart
The DC team will be sending answers in the near future.
Tim asks: Will Movie Masters ever come back to the 6″ scale? It's just pretty depressing to think that after collecting every single Movie Masters figure from The Dark Knight, Dark Knight Rises, Green Lantern, and Man of Steel that I'd have to start all over on a different scale and never get any new 6″ DC movie figures such as from the new Batman Vs. Superman movie coming out in 2015.
The DC team will be sending answers in the near future.
Well that was…very disappointing. I have no idea why the DC team was not available to answer the questions, but you can be sure that if/when they send the responses to the questions, they will be posted here. Thanks to everyone who sent in questions, and if you have a question of your own you'd like to ask Mattel about any of its brands, just be on the lookout for the next post here on Mint Condition Customs where you can post your question!