NECA loves giving us sneak peeks via Twitter! This time they posted images of the card backs for the NECA Predators series 10 figures. This series will be the Kenner inspired wave, which will have three updates to the classic 90's Kenner Predator action figures. This wave will feature the Lava Planet Predator, Nightstorm Predator, and Hive Wars Predator. I absolutely love the old 90's Kenner Predator figures (the Aliens figures too), so I can't wait to add these to my collection.
Continue after the jump for the pictures and bios!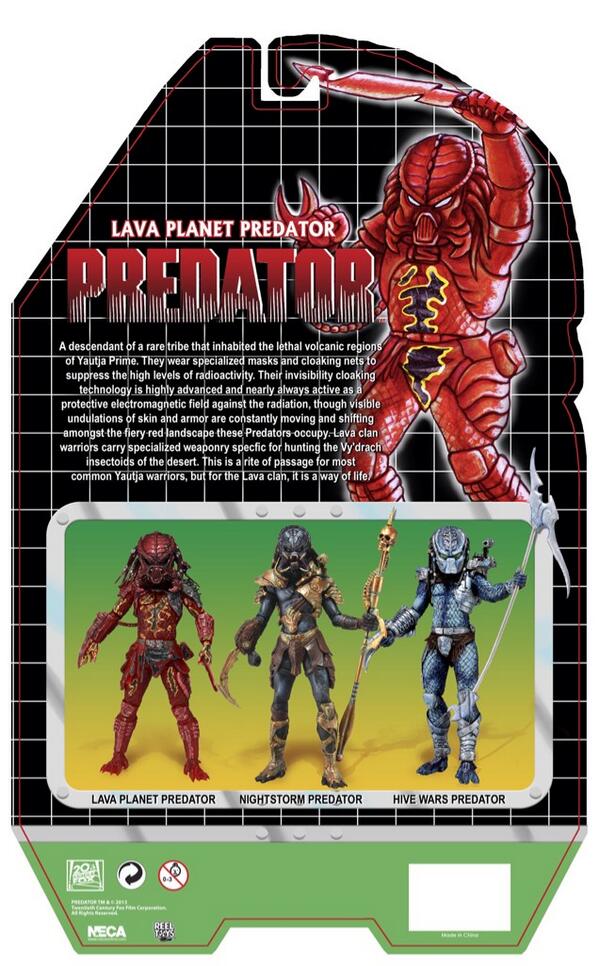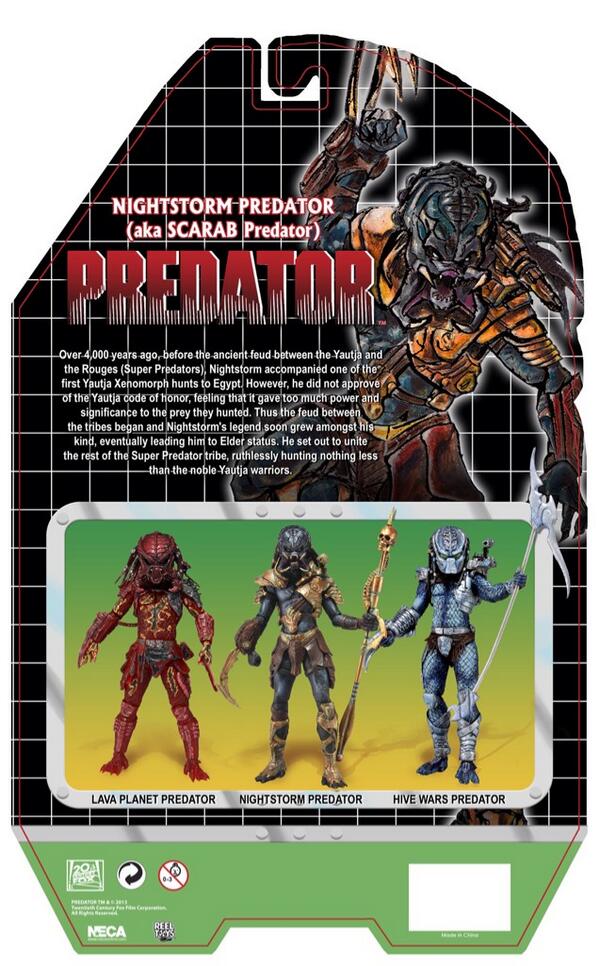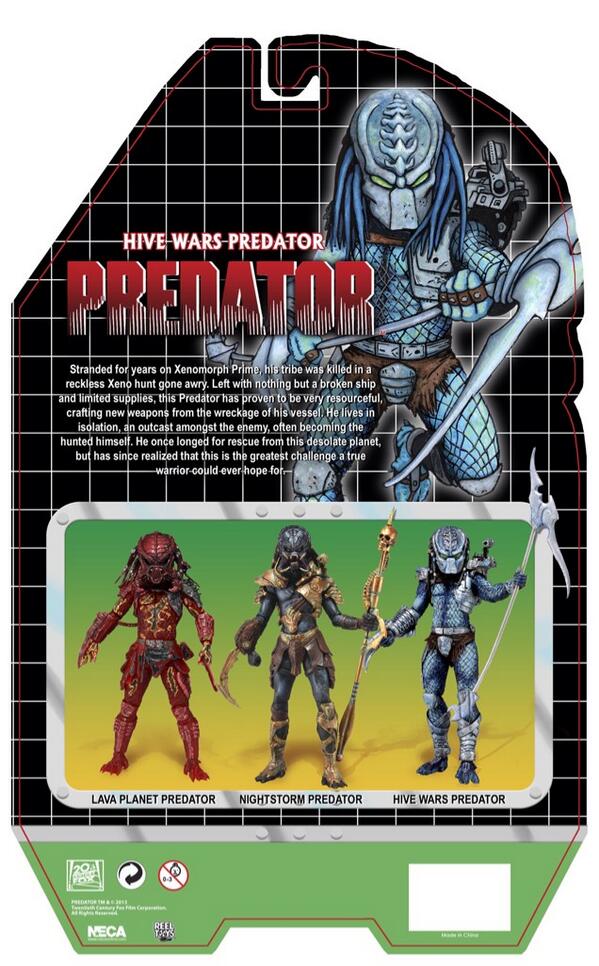 According to their website, the NECA Predators series 10 figures should be hitting store shelves later this month, though with distribution and whatnot it could be sometime in October that people start seeing these. At any rate, they will be mine!