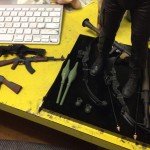 NECA tweeted a picture a couple of days ago teasing their upcoming Rambo First Blood Part II action figure coming in 2014. Many fans are excited about this one, since this is most definitely Rambo's most iconic look, and therefore the one fans remember most. It doesn't help that for 80's kids there was a Rambo cartoon series and subsequent action figure line that also helped ingrain this particular look for Rambo into their brains. So there should be no surprise at the amount of excitement surrounding this release. Last month there was a teaser revealed for a possible prototype of a NECA Rambo from First Blood Part II, and now it seems like a safe bet to say that was indeed for this figure. When an actual release date is announced, you can bet I'll post about it here.
Get the latest NECA Rambo figures on eBay
!
Continue after the jump for the teaser!

Click the image to enlarge!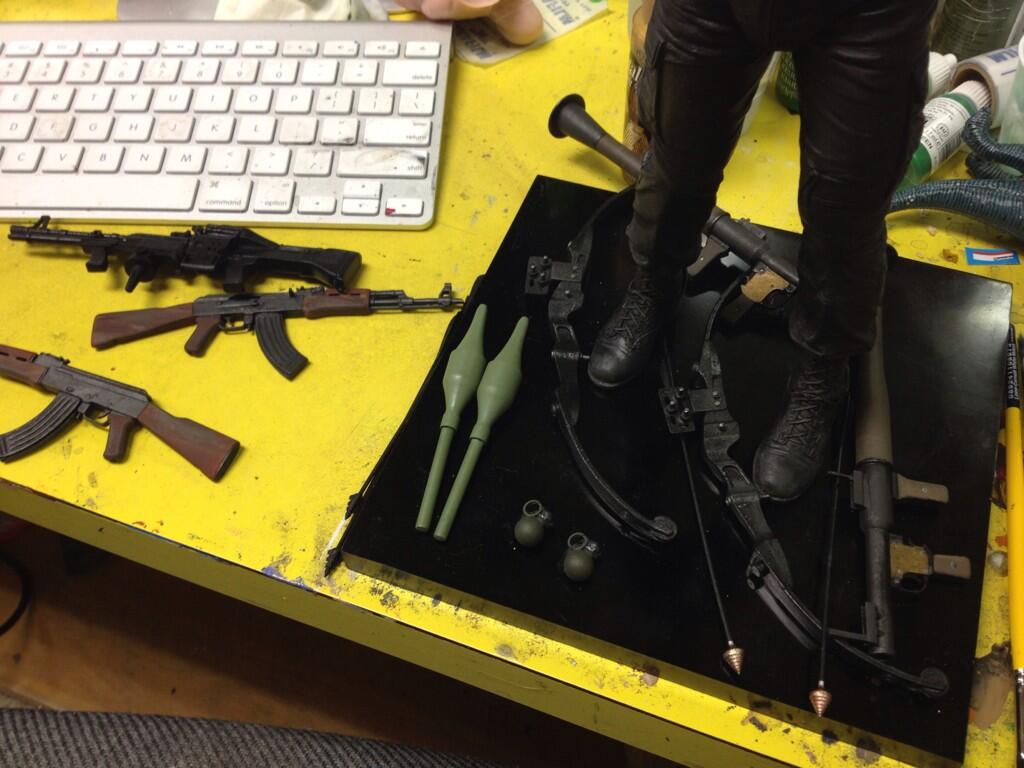 Holy bejeezus! Look at all those weapons. Unfortunately, the chances of all of them coming with just one figure are close to nil, according to this Tweet from NECA:
Ah well, bring 'em both on I say! Both variants of their First Blood Rambo were very distinct, so if they can do the same for the First Blood Part II Rambo, then I'll gladly buy both. Especially to get that entire arsenal! First Blood is my favorite of all the Rambo movies, as I feel it's the one that has the most to say. However, I love First Blood Part II and can not wait to add this to my NECA Rambo
collection. The NECA Rambo First Blood Part II action figure is due out in 2014, so keep looking here for more information about this anticipated release!