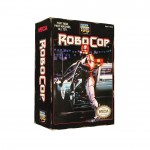 NECA just can't seem to help themselves when it comes to doing classic NES inspired variants of their most iconic characters. First they came out with their SDCC exclusive NES Jason Voorhees, then they just came out with their NES Freddy Krueger
, and now NECA has just revealed their all new classic video game 8 bit inspired NES Robocop action figure. Like Freddy and Jason, this new NES Robocop will come in box packaging made to resemble the case the old NES video game came in. NECA even went so far as to include their Reel Toys and NECA logos on the box in the places where, on the original game packaging, it was the Data East and Nintendo logos. The fact that NECA goes that far, to make their logos resemble the old ones is just icing to someone like me who really appreciates good graphics work on packaging.
Continue after the jump to check out all the official pics and info!

Can't Stop the 'Cop

First came the Classic Video Game Jason SDCC Exclusive action figure. Then, Classic Video Game Freddy… Are we gonna make a habit of this?

Heck yeah!

Feast your eyes on NECA's newest family member, straight from the '80s with none of the bad fashion and all of the attitude… Classic Video Game Robocop!

WARNING: If you never played the classic side-scroller, which hit the NES in 1989, this may be your first look at the unusual coloring scheme. Hey, it was the '80s.

Robocop Classic Video Game Appearance Action Figure
Click on each image to enlarge!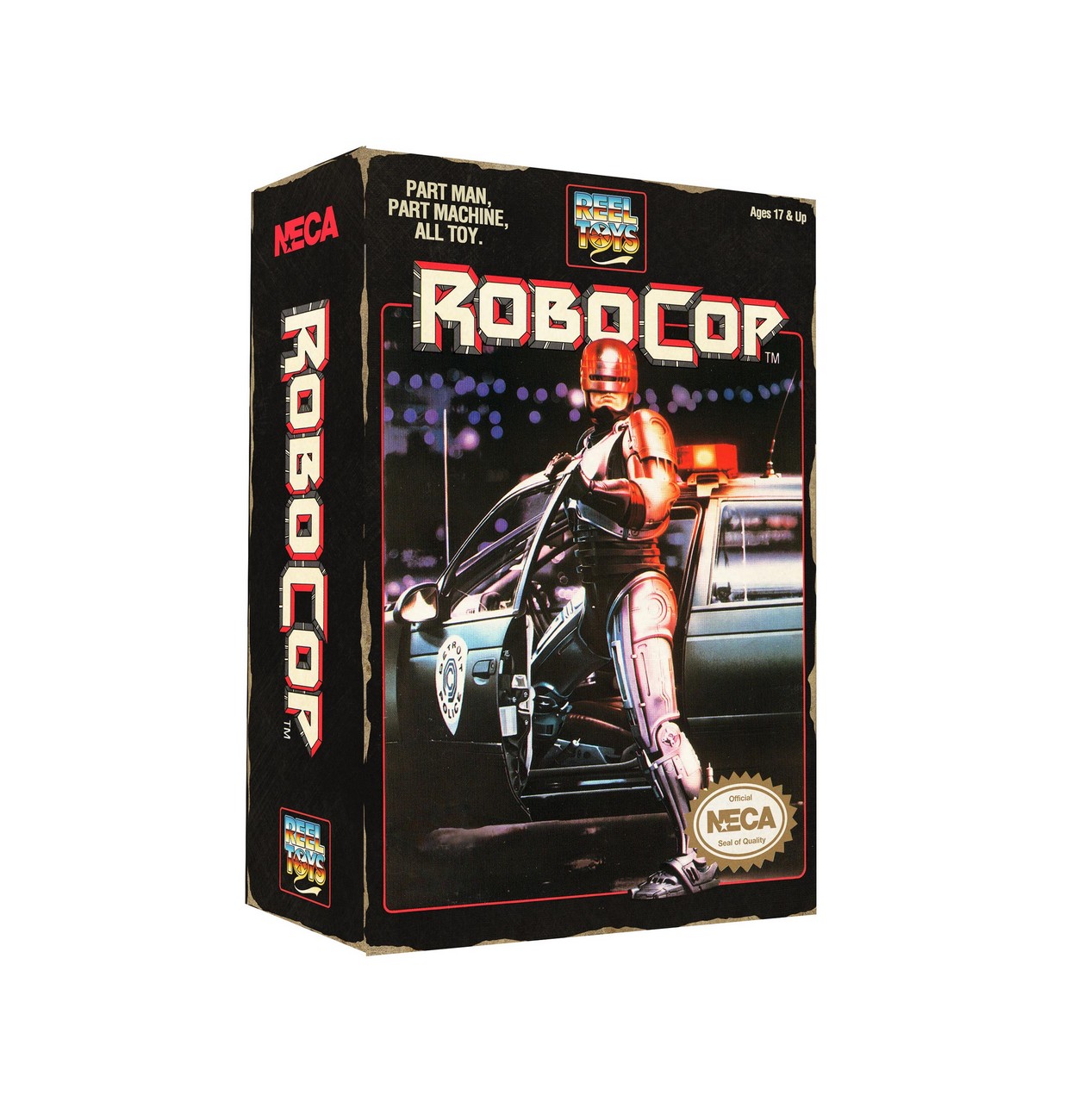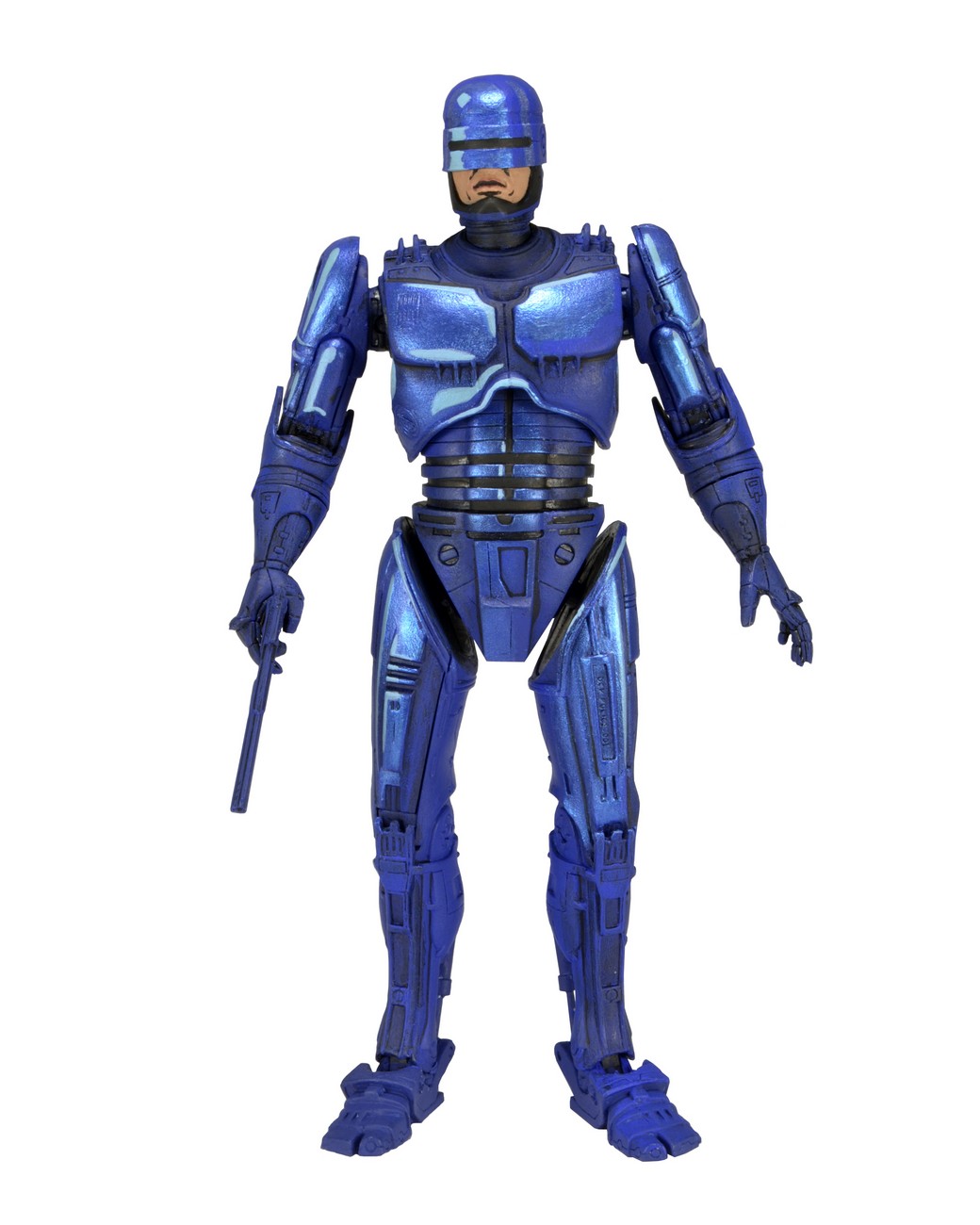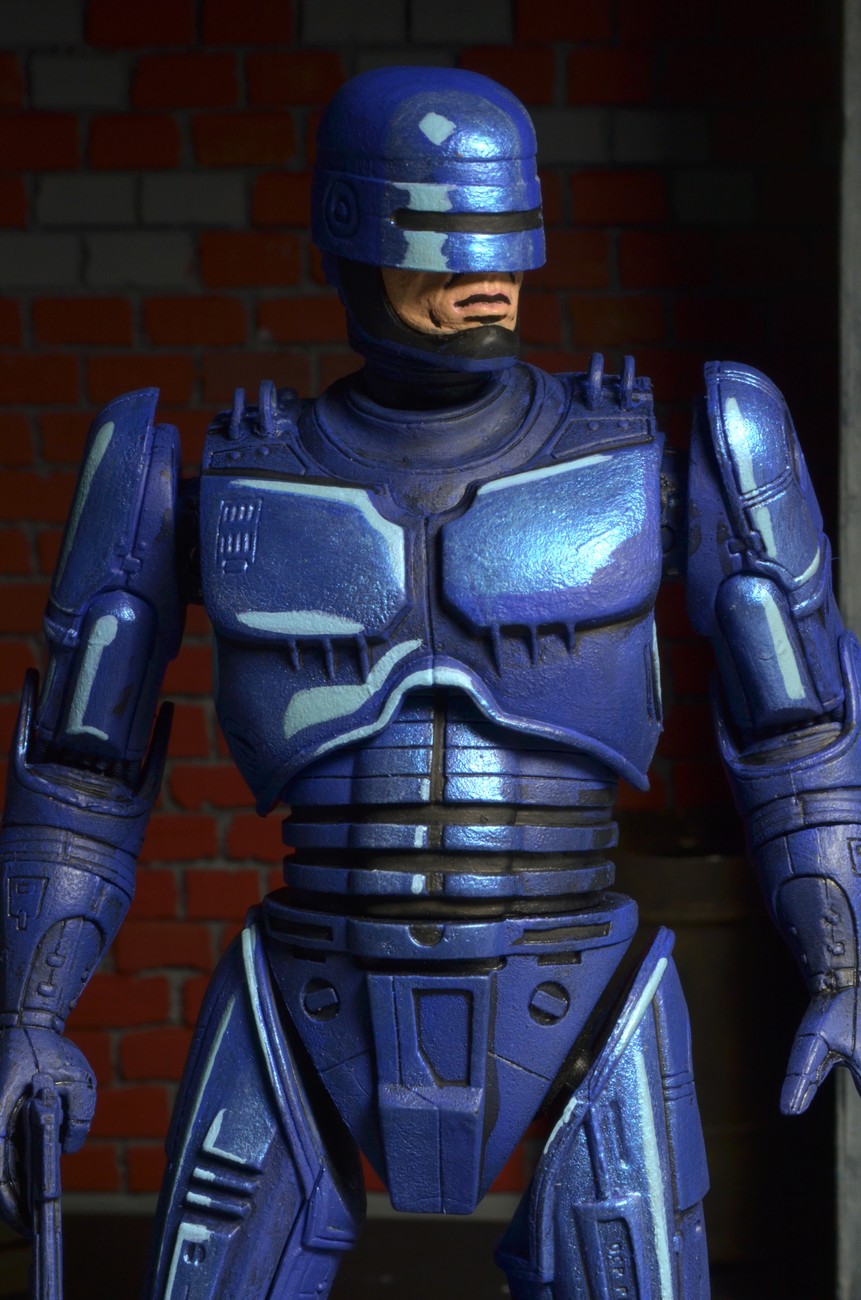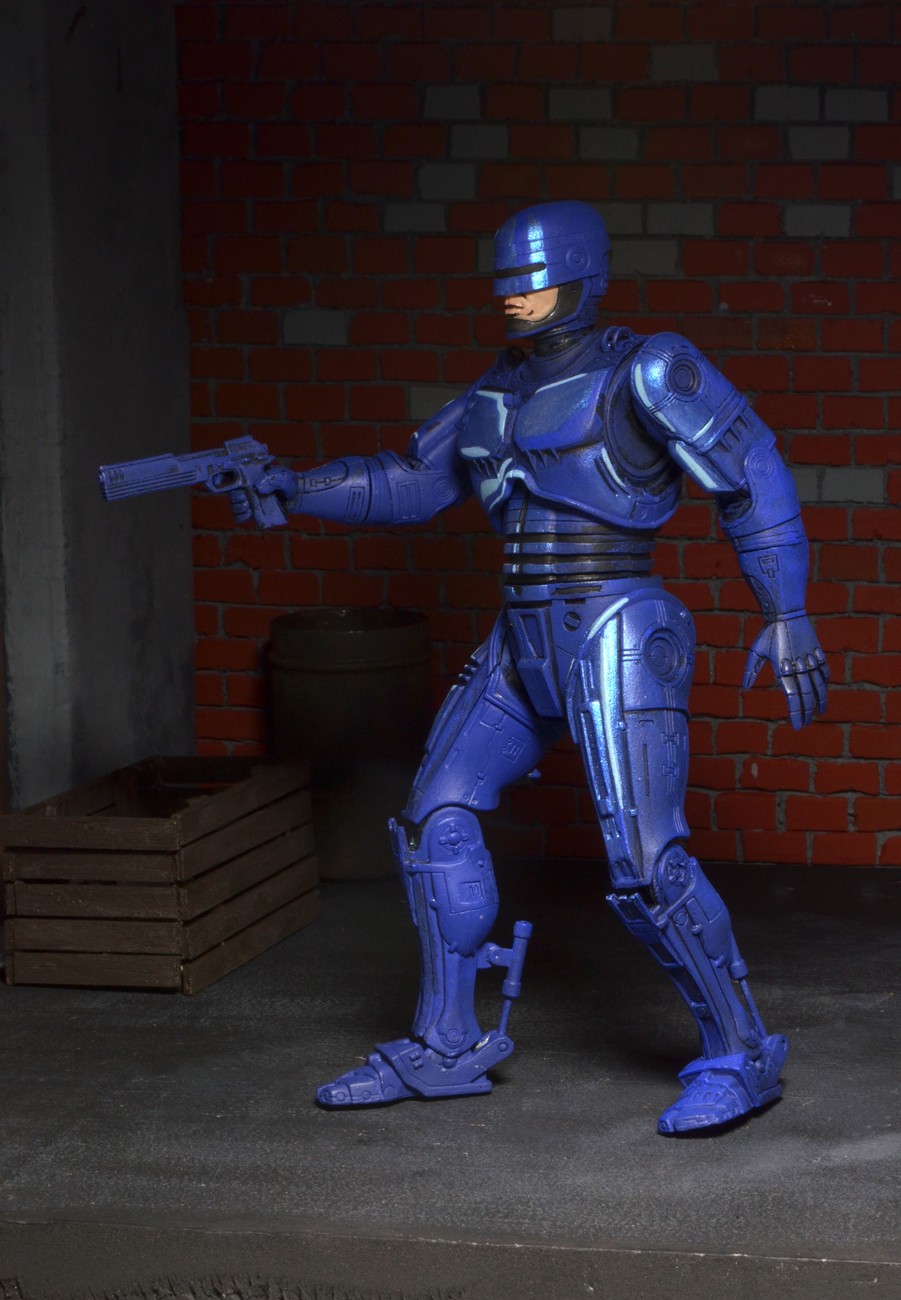 Robocop is the third figure in our highly successful line of classic 8-bit video game tributes. Released at the very end of 1989 for the super popular 8-bit home console, the video game Robocop is an '80s classic.

NECA's Robocop (1989 Video Game Appearance) will be a fully articulated 7-inch figure with spring-loaded holster and Auto-9 Pistol. Robocop is painted in the blue-ish purple video game deco with a hint of cel shading. This figure comes in a special window box packaging with opening flap to re-create the look and feel of the classic 1989 video game packaging.

LIMITED TO ONE PRODUCTION RUN ONLY

Coming Soon!

Video Game Robocop is tentatively scheduled for release in February 2014. And in case you missed it above, this figure is limited to one production run only. When they're gone, they're gone!

Click on each thumbnail to enlarge!

Robocop is one of my favorite movies ever made. I still think it holds up to this day. As much as it is a product of its time, I also feel it's very timeless and its social satire could be applied to almost any era, especially today. As bad as the old Robocop game was, NECA is really hitting on some serious nostalgia with this NES Robocop figure. I will be picking this up in a heartbeat. The cell shaded painting along is worth it, it makes it really look two-dimensional. While NECA's NES Jason figure was an SDCC exclusive, you can pick up their NES Freddy Krueger figure right now from the official NECA eBay store
if you want to get into collecting these NES throwback figures. Oh, and don't think I haven't noticed that NECA is releasing the NES Robocop the same month as the new Robocop reboot movie is coming out. You can tell which one I'm more excited about.