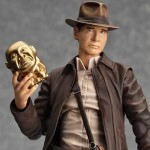 So, this certainly isn't your normal fare when you think of Japanese import figures, but it's been revealed today that there is a Figma Indiana Jones figure coming from Max Factory! A really good, super posable Indiana Jones figure is long overdue, so I'm sure there will be many fans planning to pick this one up. The Figma Indiana Jones figure looks like it comes with at least two different faces, what looks like a posable bull whip, a rolled up bull whip, pistol, and trinkets from the original three Indiana Jones films. He comes with the golden idol from the beginning of Raiders of the Lost Ark, a Sankara Stone from Temple of Doom, and the Holy Grail from The Last Crusade. It's scheduled for a March 2014 release at ¥4,800 Yen, or about $49.12 in US dollars.
Continue after the jump to check out all the pics!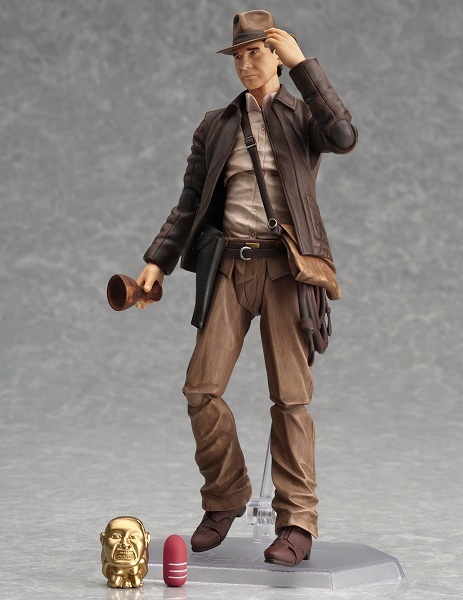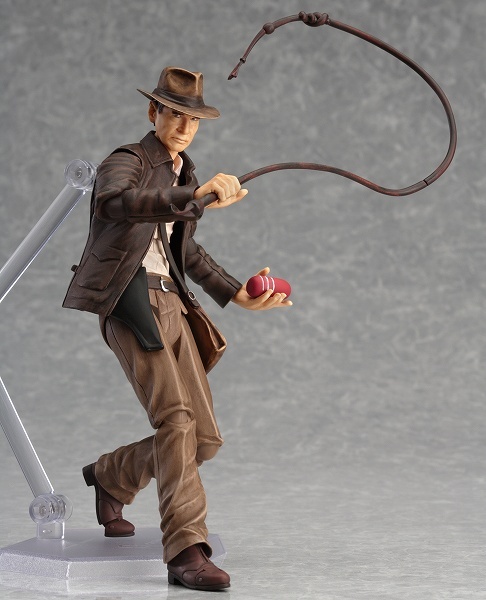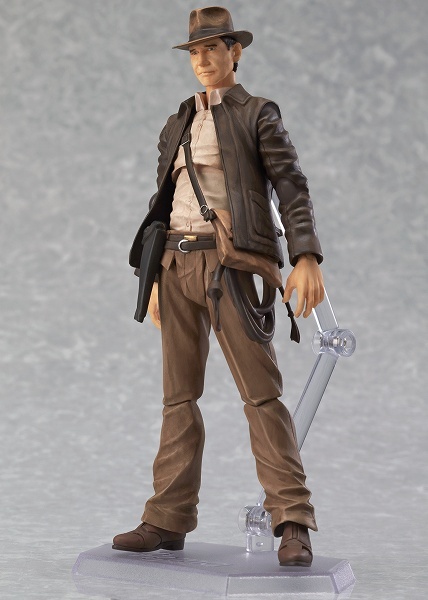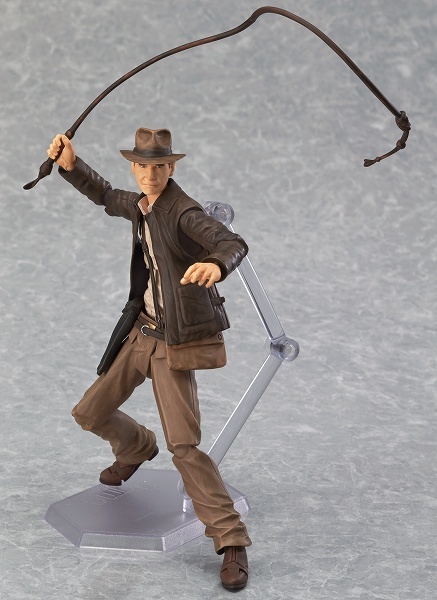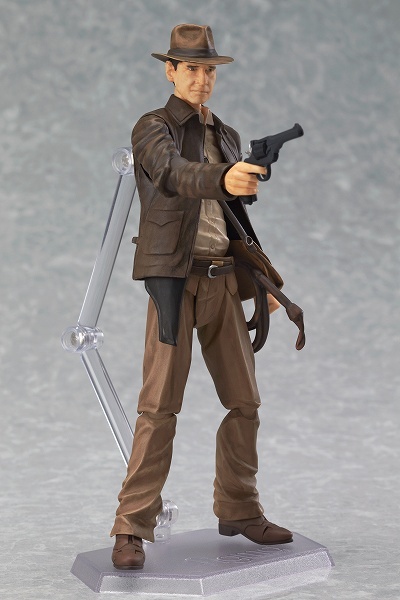 I think it's very awesome that the Figma Indiana Jones includes accessories that call back to the first three films, but I'm a bit confused about the face. There's no doubt it looks like Harrison Ford to me, but it looks more like he did in Kingdom of the Crystal Skull. You can tell the figure's face is much older looking than Ford looked in the first three films. I'm not sure what fans will think of that, but it may keep at least a few from buying it. At any rate, it seems strange that they would make him look like he does from the fourth movie, but not include a crystal skull accessory to "complete the set", so to speak. Perhaps it was the only movie they had his likeness rights from, I'm not sure. What do you think? Do you think the Figma Indiana Jones figure looks like Indy from Kingdom of the Crystal Skull? If so, will that keep you from buying it?