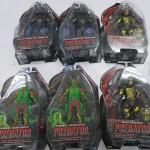 The other day an image of the NECA Predators Series 11 figures was shown off on the official NECA Twitter account. The picture revealed packaged samples of the Series 11 figures, which is set to include Thermal Vision Dutch, Battle Armor Lost Predator, and the Wasp Predator from the Dead End short film. NECA Predators Series 11 is set to be released before the end of 2013, so be on the lookout.
Catch up on the NECA Predators figures by getting Series 10 (the Kenner inspired wave) on Amazon
or Ebay right now
.
Continue after the jump for the full image!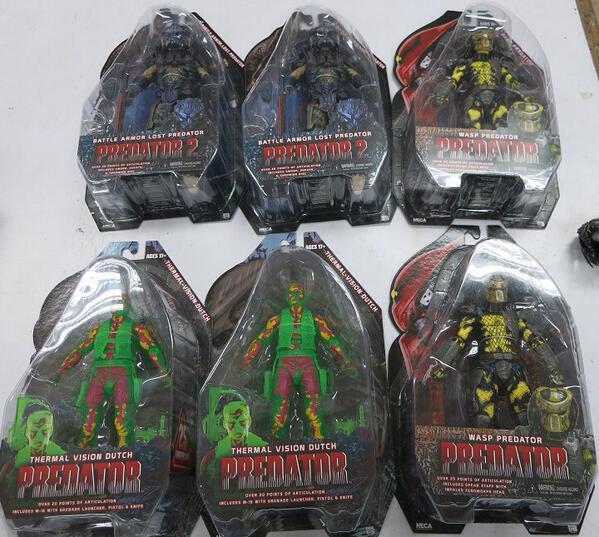 I love that NECA keeps including more Predators from the Dead End short film. It's a great way to build the universe, and to allow for fans to make set ups with their Batman figure going up against the specific Predators from the film. The Thermal Vision Dutch is one of those figures I never expected or thought of, but I totally need in my life. That's just awesome. Series 11 looks to be another hit for NECA. I can't wait to pick them up.