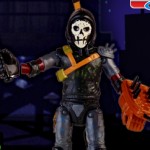 The Teenage Mutant Ninja Turtles Fan Club has posted a first look at the new Casey Jones figure! This figure will be a part of the main line and is based on his appearance in the new Nickelodeon cartoon series. This figure is scheduled for release next year. Casey made his debut on the cartoon this past Saturday, November 9th! It's hard to tell from the photo if Casey Jones has knee and elbow articulation, but it looks as if he at least has knee articulation. We won't know for sure until its release next year though.
Keep reading to check out the full image.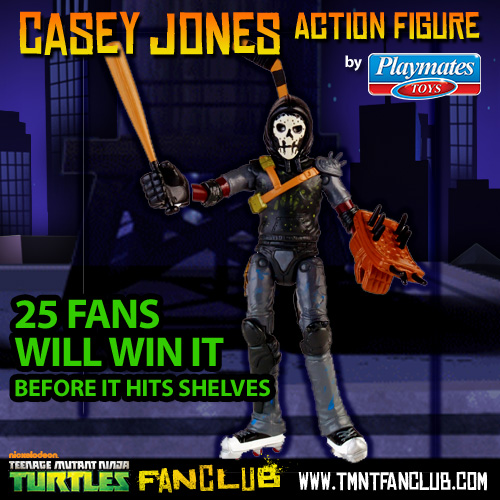 So if you join the TMNT Fan Club, you'll be entered to win one of 25 copies of the new Casey Jones figure. Pretty awesome! What do you think of Casey Jones' new design? Are you a fan?