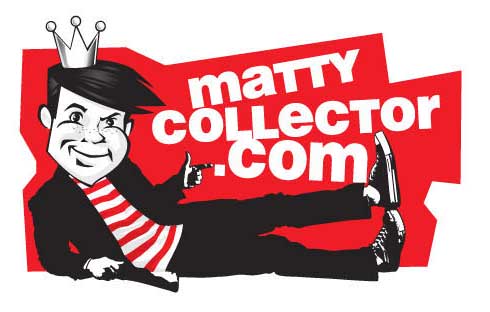 Yeah yeah, I know it's January 6th, but technically this was supposed to be for January 2nd, but I wasn't able to get around to posting the answers until today. Apologies all.
Ron asks: For the remaining 2014 DC Classics line, is the announced "Goodbye Gift" item a full action figure or an extra pack-in type item and will it be released last after the already announced 5 figures (Aquaman/Ice/Superboy/Robin/Doomsday) ?
We actually have not announced a "goodbye gift". We are looking into the possible exploration of maybe a goodbye item (to purchase) but it is not confirmed and at this point highly unlikely due to not even hitting tier 1 of the DC sub for 2014. Without a dedicated locked customer base, it is difficult to make more collector product.
Ron asks: Will or can the 4 Horseman's buck bodies from the cancelled DC line continued to be used for another or new Mattel action figure line?

It is always possible but there are no plans at this time.
Will Edwards asks: Based on the overwhelming success and popularity of NECA's NES line of figures, what would be yhe chances of seeing a Batman figure clad in his purple devo from the NES game? Not the packaging full nine like NECA, just the figure. http://img.photobucket.com/albums/v680/VoorheesX2/20131031_160756_zps1c491ee7.jpg
No plans for anything like this for Mattycollector.com right now, but cool suggestion!
Ron asks: Which months of the year will the remaining balance of the 2014 DC Classics line be released? Monthly or Quarterly?
The 4 DCUC Sig nature series figures, Aquaman, Ice, Superboy and Damian Wayne will be released quarterly throughout 2014. Aquaman is in March.
Jesse asks: Will there be any MOTUC "chase" figures in 2014 similar to Spirit of Hordak this year?
Time will tell! The Hordak figure in 2013 helped draw a lot of attention to the line and the website so it was a huge success for the brand. It also allowed us an additional slot to make a figure, and that is always a good thing too.
That's it for this round of Ask Mattel. Be on the lookout for your next chance to submit a question about any of Mattel's brands!