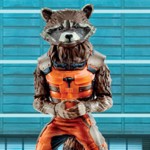 Yahoo got a look today at Hasbro's upcoming 6″ Marvel Legends Guardians Of The Galaxy movie figures. As what seems to be the norm, these new Marvel Legends figures will be released along side the Guardians of the Galaxy movie. The line will include movie versions of Peter Quill/Star Lord (Chris Pratt [who will hopefully come with an alternate masked head]), Drax the Destroyer (Dave Bautista), Gamora (Zoe Saldana), and Rocket Raccoon (Bradley Cooper). The character Groot (Vin Diesel) will the Build-A-Figure for this toy line. There will also be two more figure revealed for this line this weekend at the 2014 New York Toy Fair.
Continue after the jump for the pics!

The below image is a poster mimicking the official Guardians of the Galaxy released image showing the characters in a sort of police line-up. The difference here is that it's made using the Guardians of the Galaxy Marvel Legends figures. These posters will be handed out at Toy Fair to guests, but will not be available to the general public. The movie is set to release in theaters on August 1, 2014, and the figures are set to be released in July of 2014 for $19.99 apiece.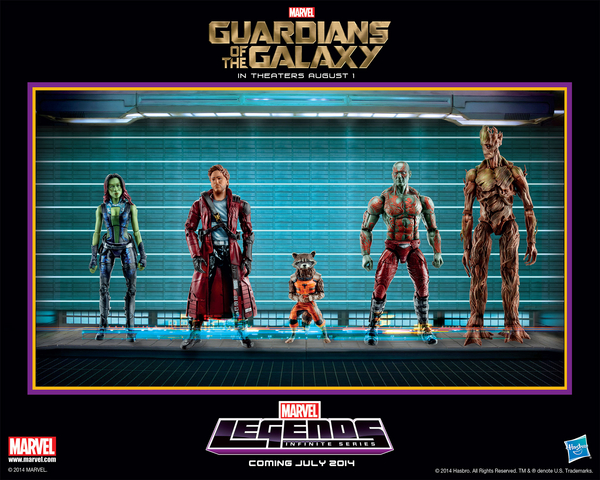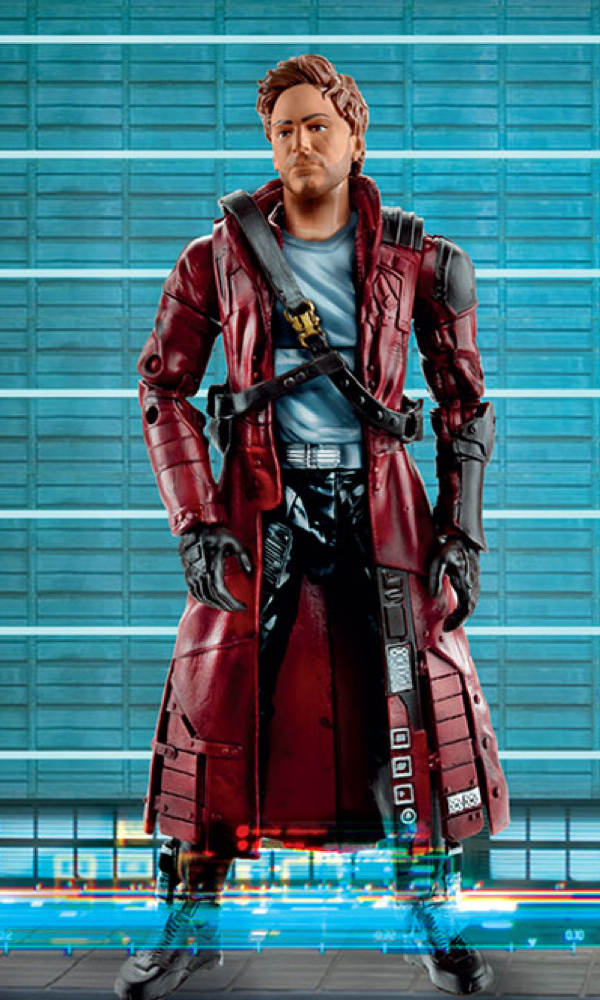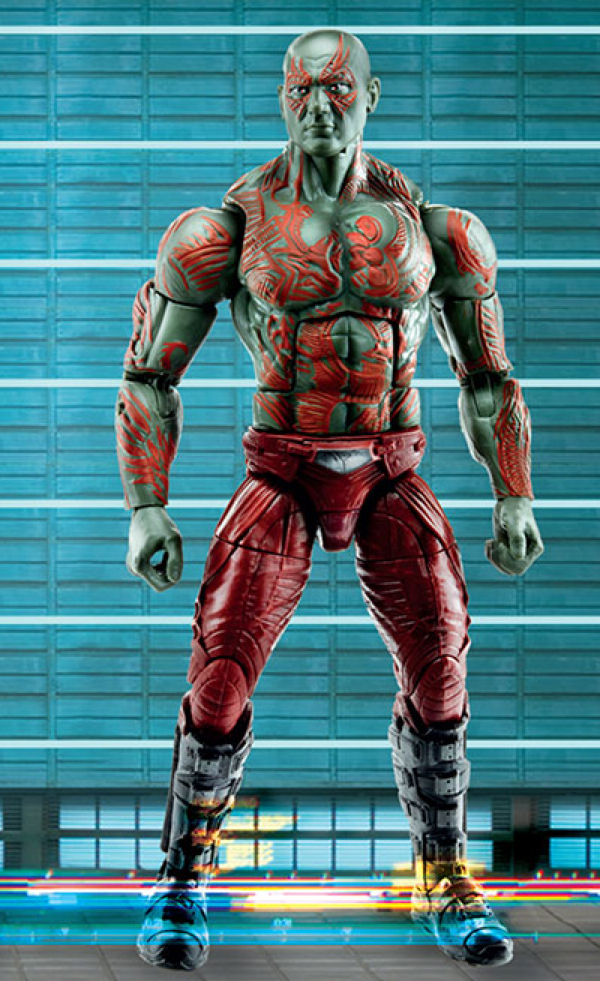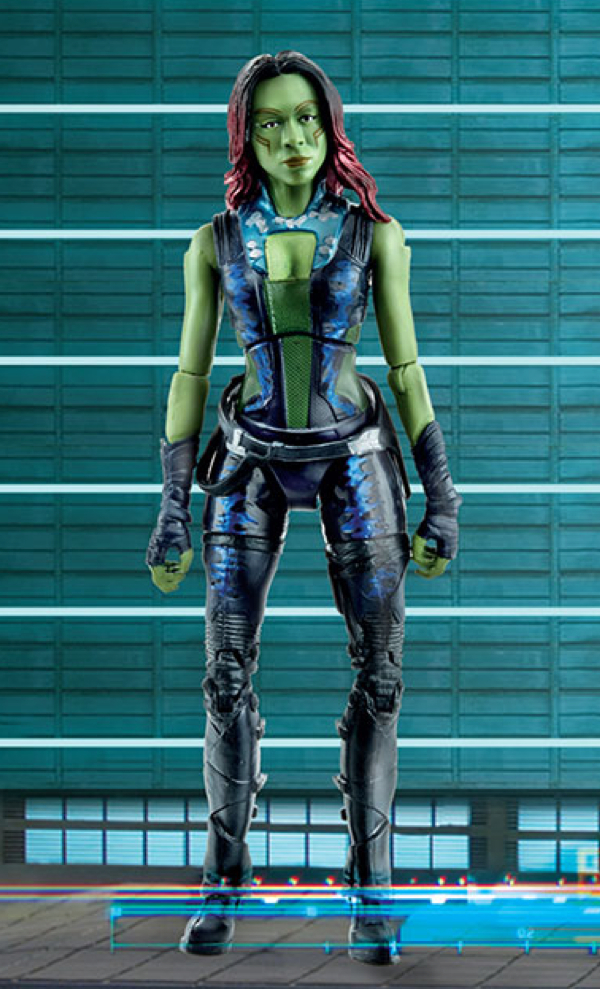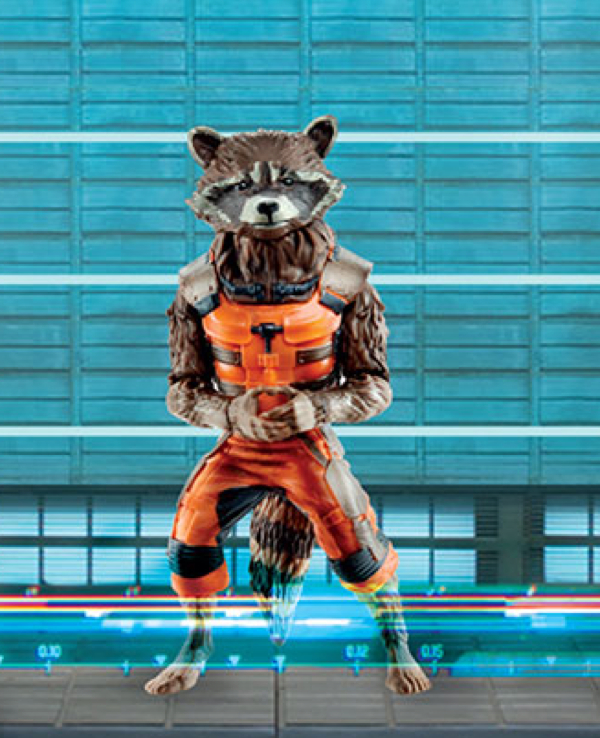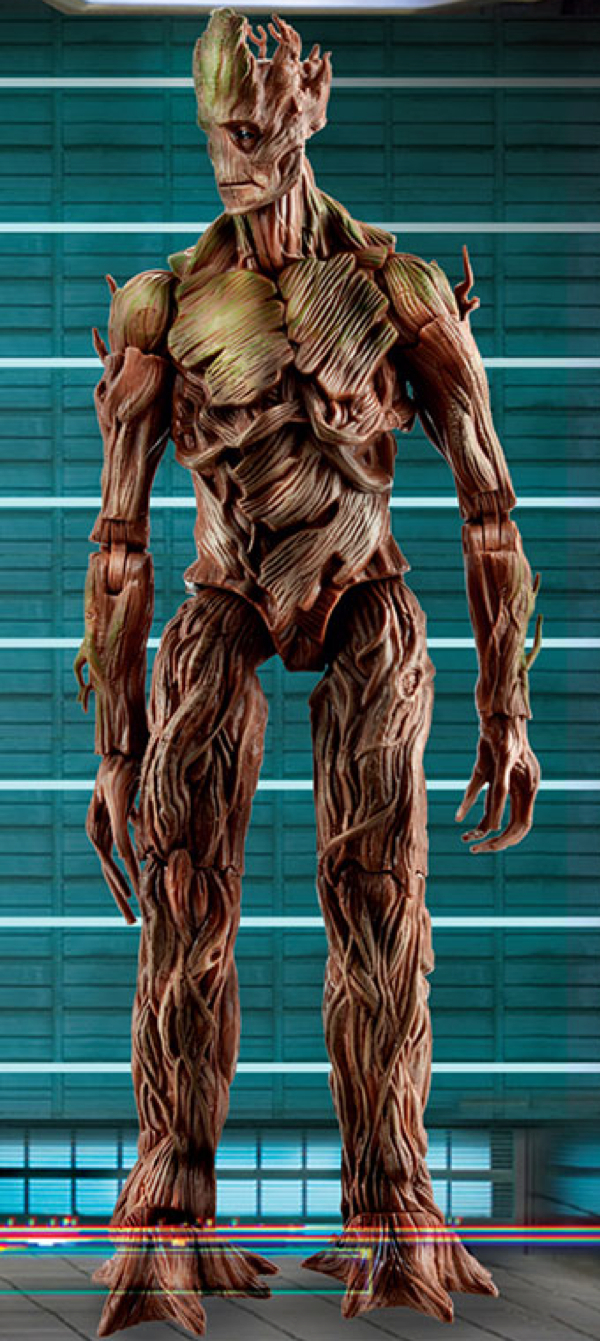 I've gotta hand it to Hasbro, they've been really going all out with their Marvel Legends recently, especially the movie stuff. Unique sculpts, lots of the right kind of articulation…I'm really digging it. I just might have to add the movie Guardians of the Galaxy to my collection.