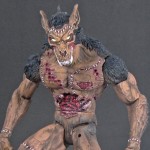 Confused about what "Creatureplicas" is? Well don't worry, you might not be alone. Creatureplica is a brand new toy company formed in part by veteran toy sculptor Jean St. Jean. If you collect adult aimed collector figures, chances are you own his work. The whole goal of Creatureplica is to bring about a new line of highly detailed action figures based on mythological and urban legendary cryptids, such as werewolves, and Bigfoot. Judging by the first two reveals, the Horror Hound, and the Sasquatch, this is going to be a pretty amazing toy line.
Continue after the jump for all the photos and information about this exciting new toy line!

Be sure to keep scrolling to the bottom for the full gallery!
There are things un-described by science on the fringe. True dedication to native folklore, witness reports and historical record is the basis for the genesis of Creatureplica and the creation of our sculptural depictions. Our initial wave is in scale with 6" and 7" action figure lines, fully articulated with environmental bases. Creatureplica is allowing me to approach this line with a level of attention to detail, sculptural refinement and authenticity that hasn't been given to the topic before. With that said, you're going to be seeing things that aren't going to look like the typical versions of cryptids that are generally thrown out there by typical toy manufacturers.

Until now, serious crypto toy lines were as rare as the creatures themselves. Prepare to enter the primordial woods and frozen wastes of the world and explore it's darkest corners. There are things undescribed by science on the fringes, stomping through the forest, chittering in the shadows. Join us in our quest. And Beware.

– Jean St. Jean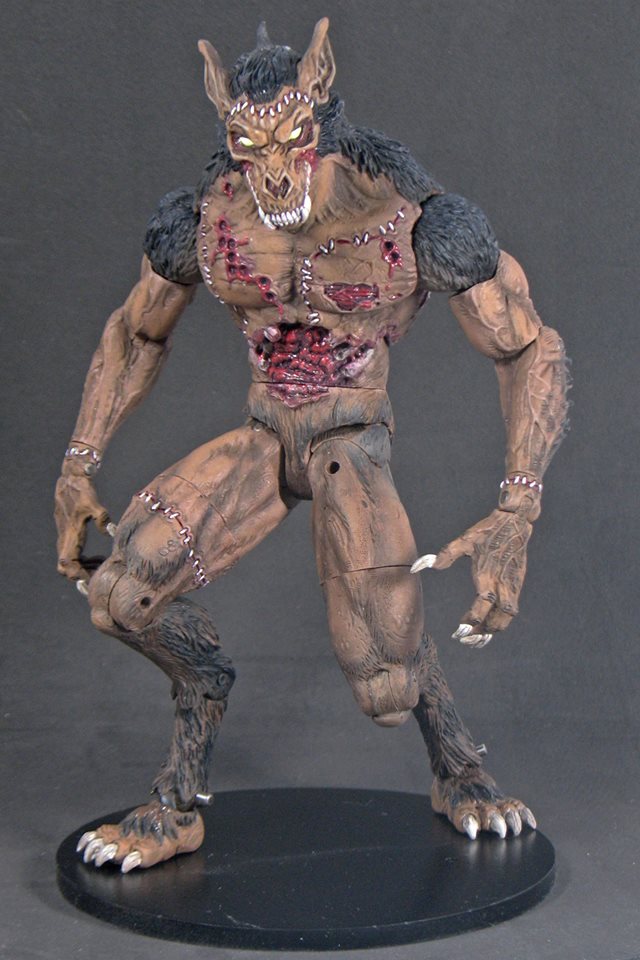 Creatureplica was formed by Jeff Beyers, Sam Lute and Jean St. Jean. Creatureplica's wave 1, scheduled for release this Fall, will consist of a Sasquatch, a Yeti, the Horror Hound (mascot for Horror Hound magazine) and the Rougarou (a Louisiana werewolf). The Sasquatch and Horror Hound will make their public debut this weekend (March 21-23) at Horror Hound Weekend in Cincinnati, OH. More reveals are expected for Creatureplica at the 2014 San Diego Comic-Con this summer.
To keep up with Creatureplica, follow their Facebook page, and be sure to check out their website. Also definitely be sure to check out updates here as they come. I'm extremely excited for the possibilities in this toy line. Collectors, and customizers alike should be thrilled these are headed our way.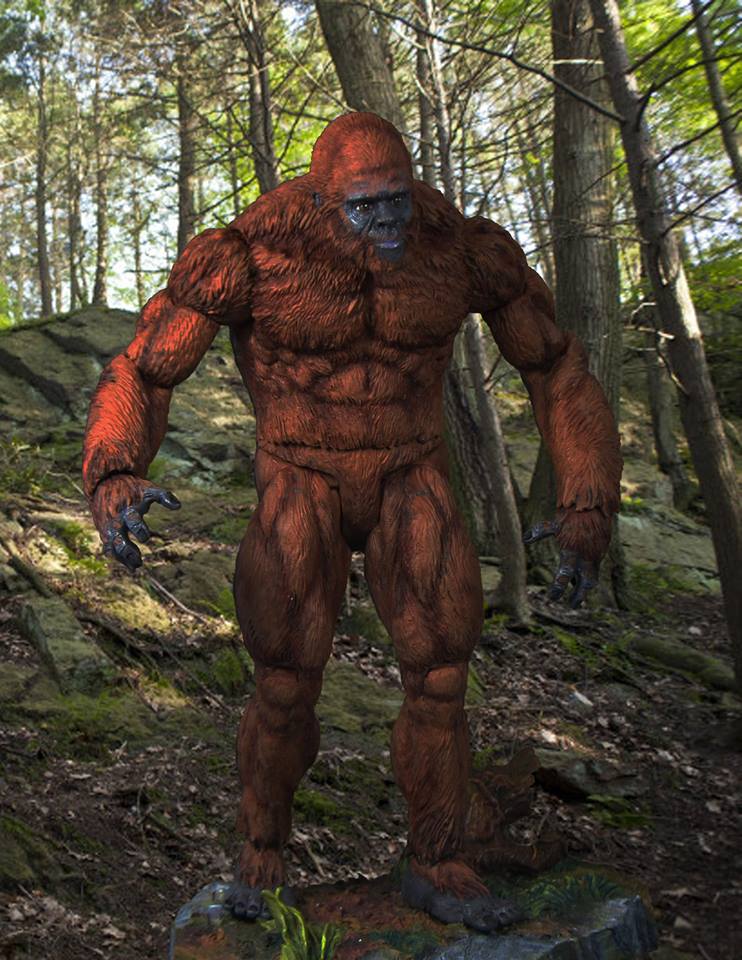 Click on each thumbnail to enlarge!