<< Back to the Custom Action Figure Archive
---
*** Head on over to my Ebay Auctions to see what's available this week, or commission me if you'd like your very own custom action figure like this one. ***
And don't forget to check out the Youtube video below for exclusive WIP (Work In Progress) photos!
Captain America is back, but since the events of Civil War he's changed. He's now a fugitive on the run. He no longer has his shield and no place to call home. He's ripped the star from his chest and the Avengers symbols from his shoulders. He's rolled up his sleeves, let his hair and beard grow out, and now he's The Nomad. Finding refuge in the city of Wakanda, he's given two Vibranium Wakanda Battle Shields to help in the fight against the army of the Mad Titan Thanos!
This custom action figure was made by going through the Avengers Infinity War trailer frame by frame to make sure I got all the details just right. The hair and beard are sculpted, as are the forearms and the rolled up sleeves. The "Wakanda Battle Shields" are hand sculpted/crafted and based on the shields Cap wields at the end of the trailer. I dremeled out the star in his chest and sculpted some tattered fabric on the shoulders where the Avengers logo was. I painted the entire thing to give a real, weathered kinda dirty look and now Cap is finally Nomad!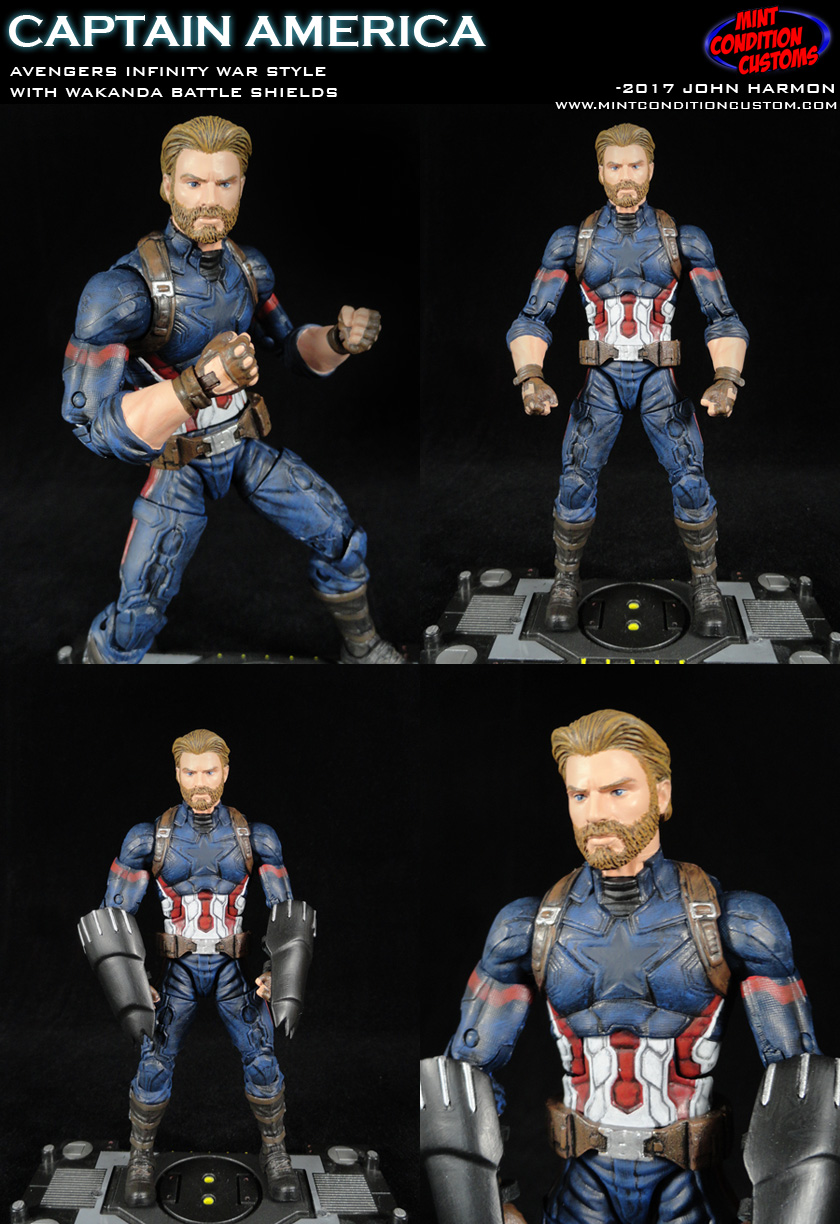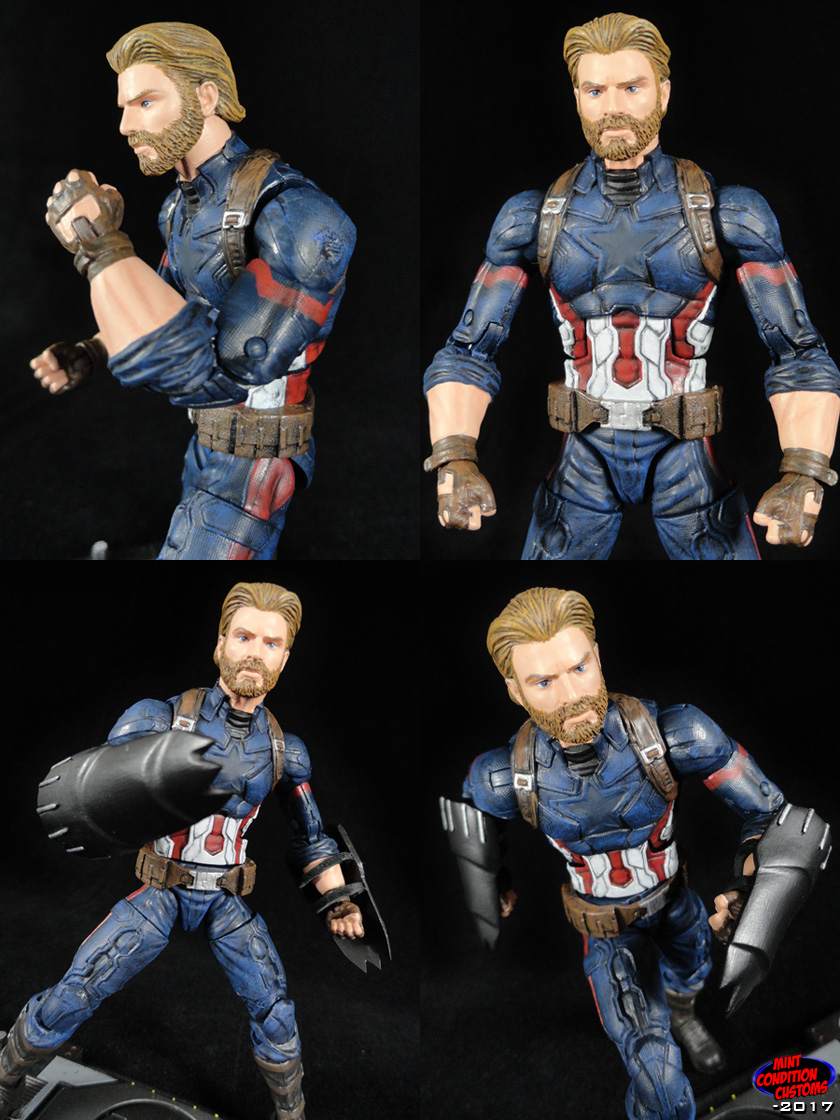 ---