Soldering is an essential practice when dealing with circuits. An LED circuit can be very useful for a number of projects, such as making part of an action figure light up. If you've come here looking to learn how to install an LED circuit into an action figure, that's on another tutorial. This one deals specifically with the act of soldering itself. How to use a soldering iron, where to buy one, as well as where to buy all the LED's, switches, and wires.
You can get all of your supplies for soldering and making circuits at Radio Shack. The soldering iron I use cost just a little over $7, and came packed with some solder, and a stand to prop the iron on when hot.
You can also buy LED's, batteries, and wire there as well. They have an entire section with drawers full of supplies for making circuits, and it's all inexpensive too. You can buy LED's individually, or in packs. The switches come in different shapes, sizes, and with a different number of prongs. I just stick to two, because it makes things much easier.
Now let's talk about solder. Solder is a fusible (meaning it easily melts) metallic alloy. As mentioned, it has a low melting point and conducts electricity easily. It's ideal for connecting joints in a circuit.
Now that we've familiarized ourselves a bit with the tools, let's get started. Obviously for this tutorial you'll need your soldering iron, some solder, and your circuit (LED, wires, switch).
Alright, let's begin!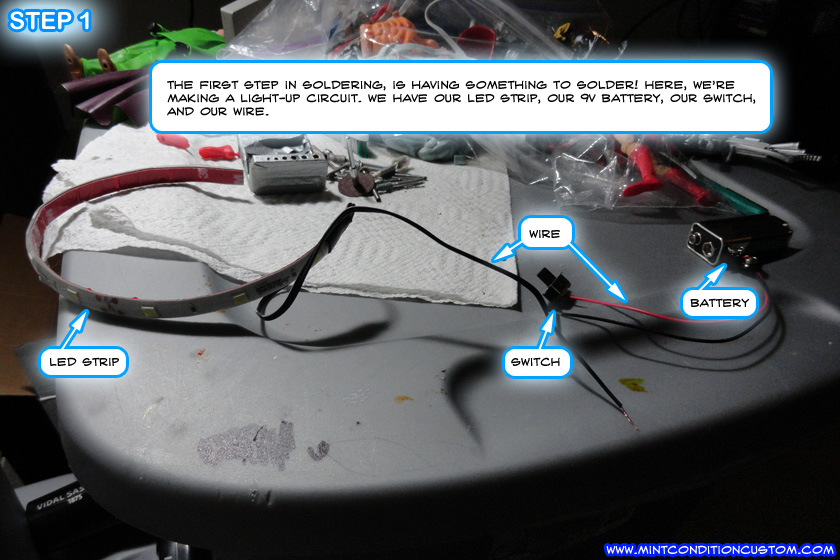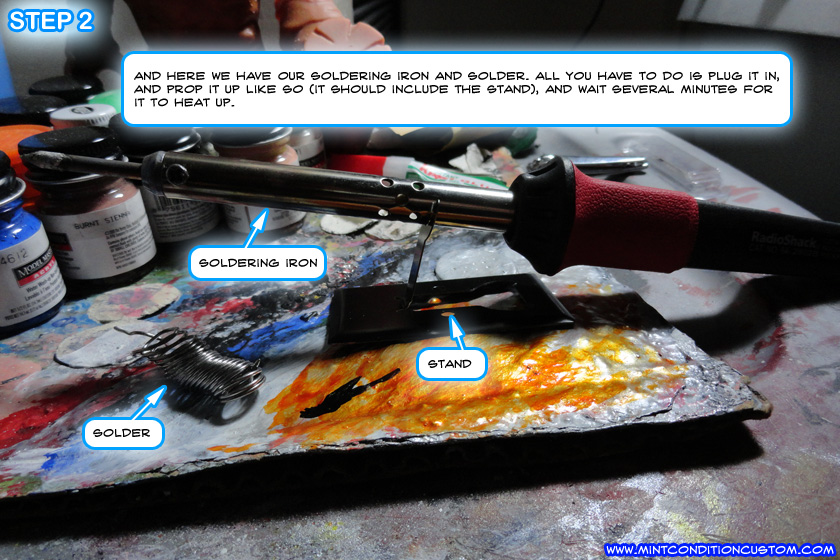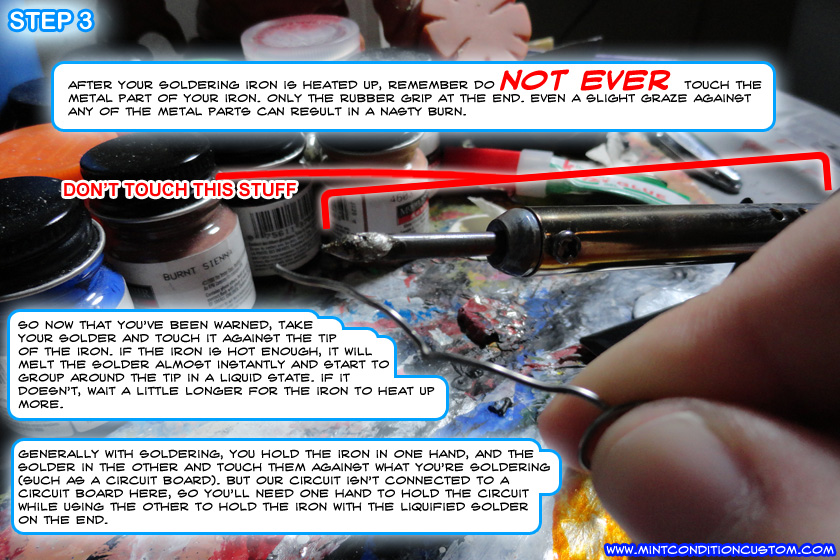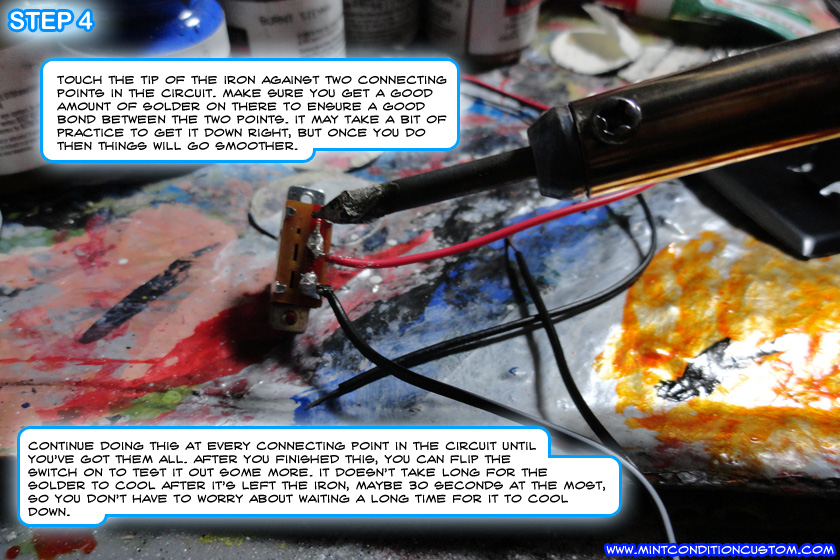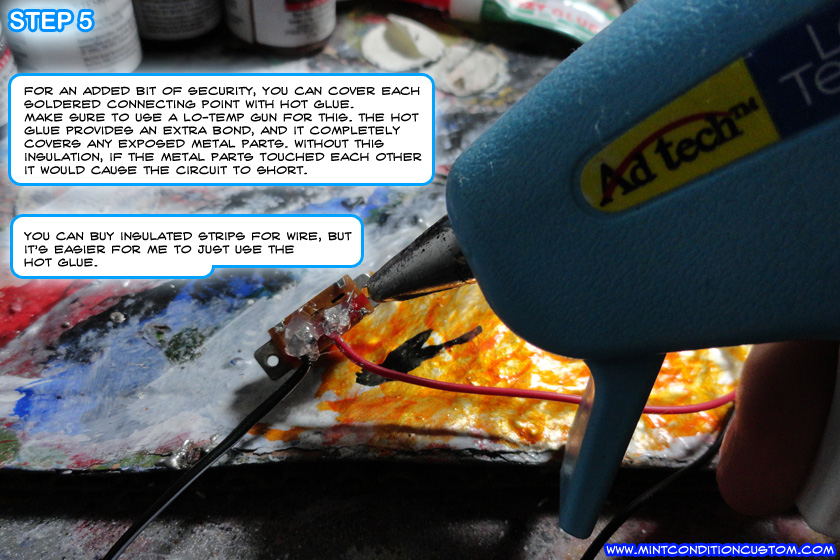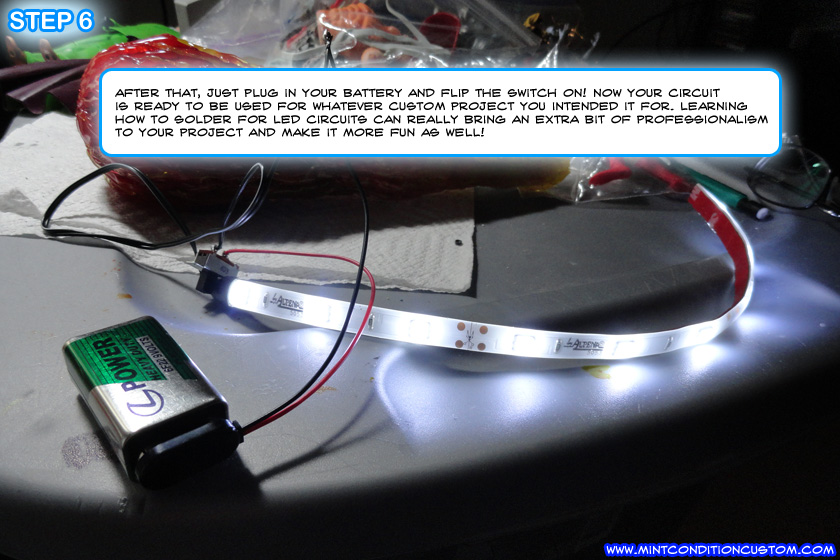 And that's the end of the guide. I hope it helps!