Prepping your figures is a vital aspect of customizing. It helps your paints and sculpting compounds adhere better to the figures, and gives an all over more professional look. So many people don't have the patience for proper preparation and just skip right to painting. Usually what happens is the paint doesn't adhere properly and flakes off, especially at the joints. Here I'm going to teach you how to eliminate joint rub, and how to prep the figure's surface area for painting and sculpting.
What you'll need is your figure, sand paper (100 grit, 300 grit, and 400 grit) which you can find at Walmart (the 100 grit is in hardware, the finer grits are in automotive), a dremel (with some diamond grinding bits), an X-Acto Knife, some dish soap, a tooth brush, warm water, a paper towel, and a hair dryer.
Alright, ready to prep your figure? Let's begin!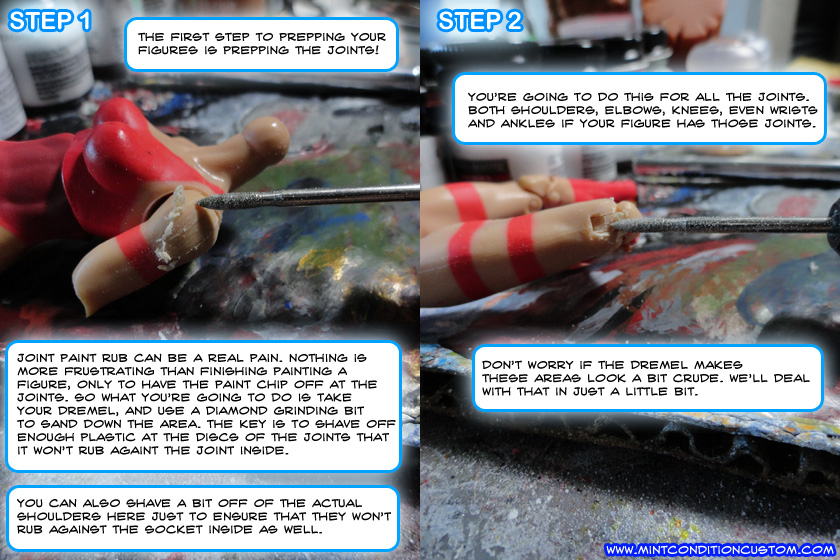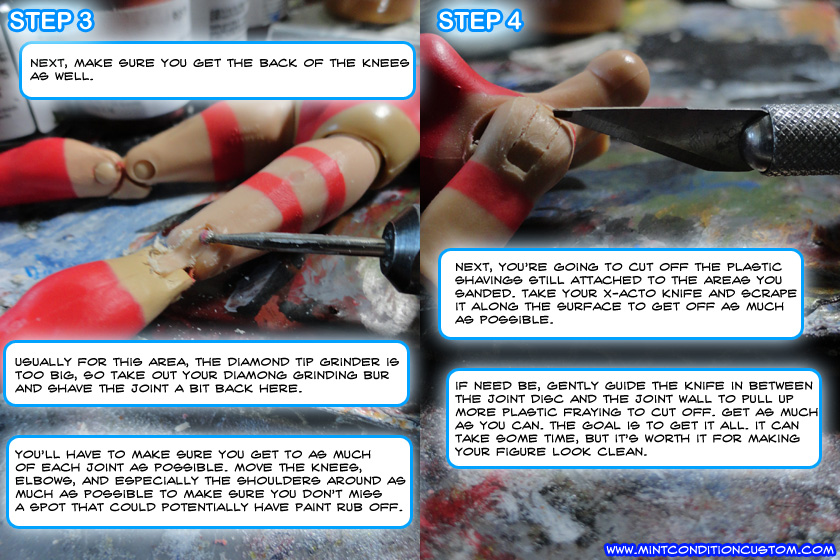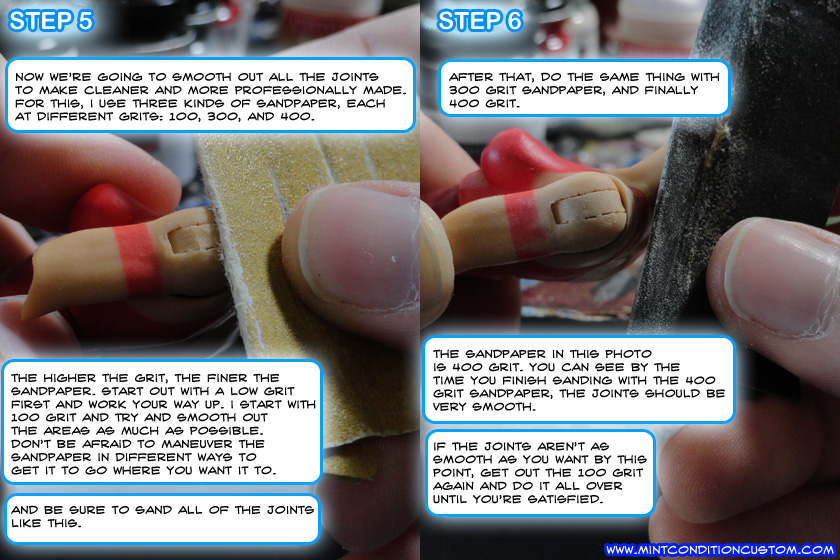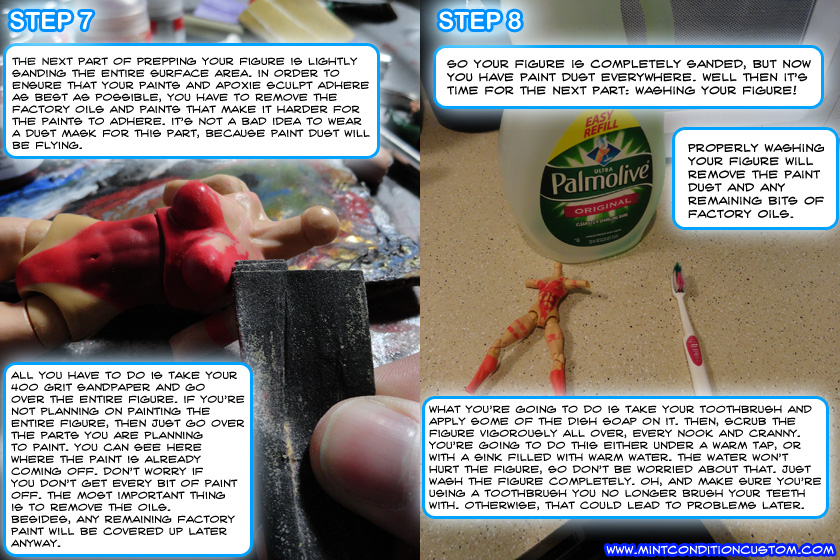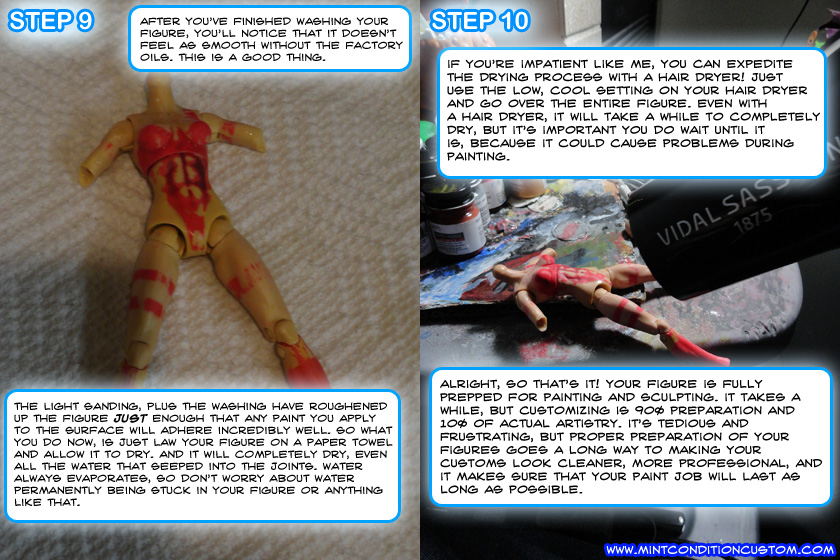 That's the end of the guide. I hope it helps!