Hello, and welcome to another one of my guides. Here I'm going to show you a quick trick to help preserve your paints. One of the most annoying things is to have your paints dry out while still half-full. This happens sometimes with Testors paints, because of the way they're meant to be preserved. Inside the lid of the jar, there sits a piece of cardboard with a thin piece of mylar over that that's meant to form a seal around the lip of the jar when the lid is closed. However, it's pretty ineffective.
This isn't really a problem with Tamiya paints, because their jar lids have a built in plug that forms an airtight seal. Same goes for Citadel paints. So this trick is meant to work with Testors Model Masters paint jars. It's proven to be very effective for me, so I figured I'd put it out there for all to know.
All you need is your paint jar, a sheet of Foamies that you can buy at Walmart or any craft store, and a pair of scissors.
Alright, let's begin!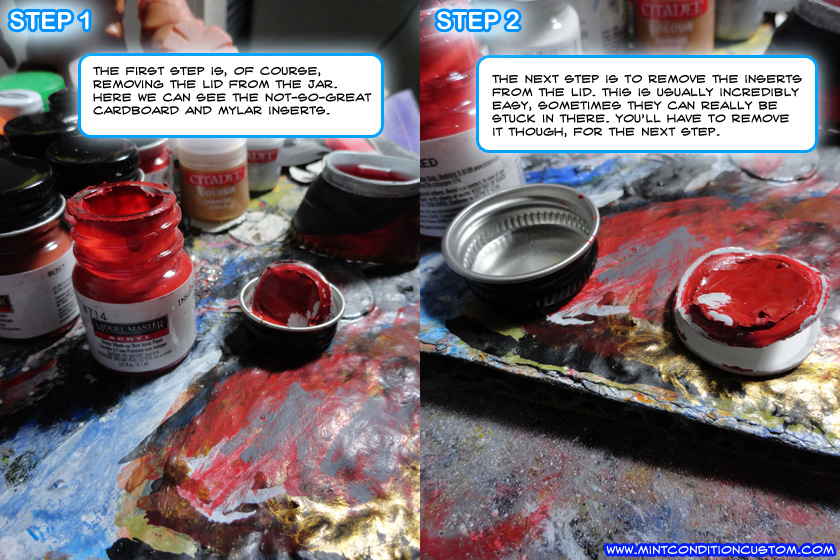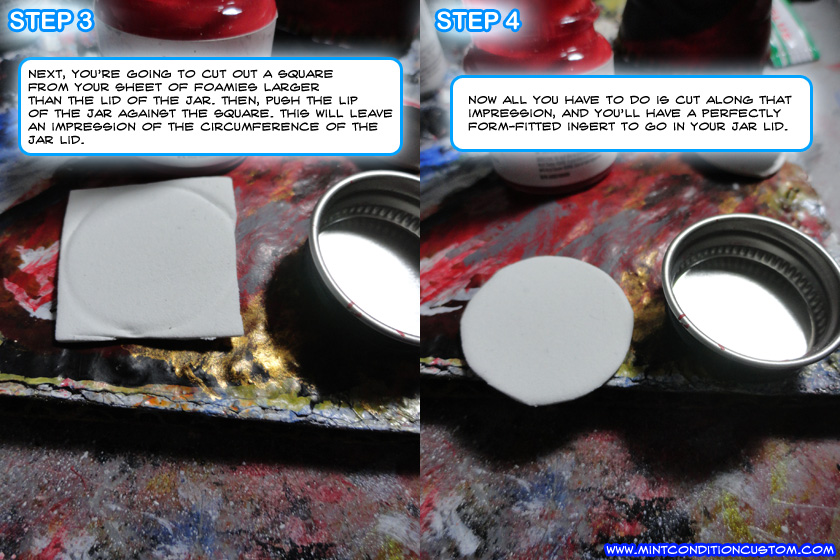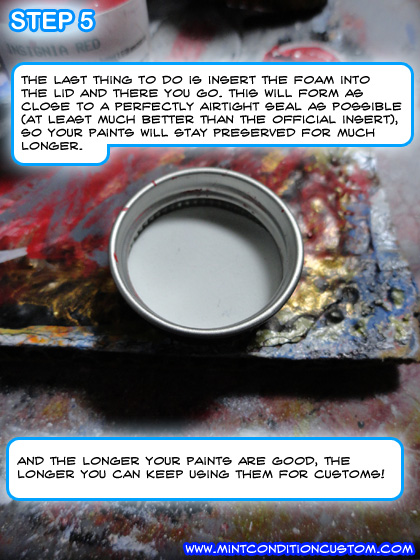 See? A quick and simple trick that will help lead to a longer life for your paints. I hope it helps!