If there's one thing DC Collectibles (formerly DC Direct) is known for, it's making figures with great sculpts and paint jobs. Something they're not usually known for is making incredibly stable action figures. Such is the case with the Deluxe Arkham City Killer Croc figure. Almost immediately after it was released, people started reporting Croc's arm (usually the left one, for some reason) just falling off on its own. No provocation, no dropping, just standing perfectly still on the shelf, and the weight of the arm itself somehow shearing the shoulder peg in two. Clearly, the joint pegs and discs used in this figure wasn't very strong, but still in my case it did actually take the Croc figure falling from a great height to break his shoulder. Again in my case, it was the right shoulder. So of course I then wanted to go about not only fixing the figure, but creating a tutorial on how anyone could fix their own Croc's arm, without having to worry about spending money replacing it.
For this tutorial, you'll need the following: 14 Gauge Galvanized Steel bendable Wire (Found at the Walmart hardware sextion, or any hardware store), pliers, Krazy Glue (or any kind of super adhesive you prefer), and your Dremel (with drill bits).
Let's begin!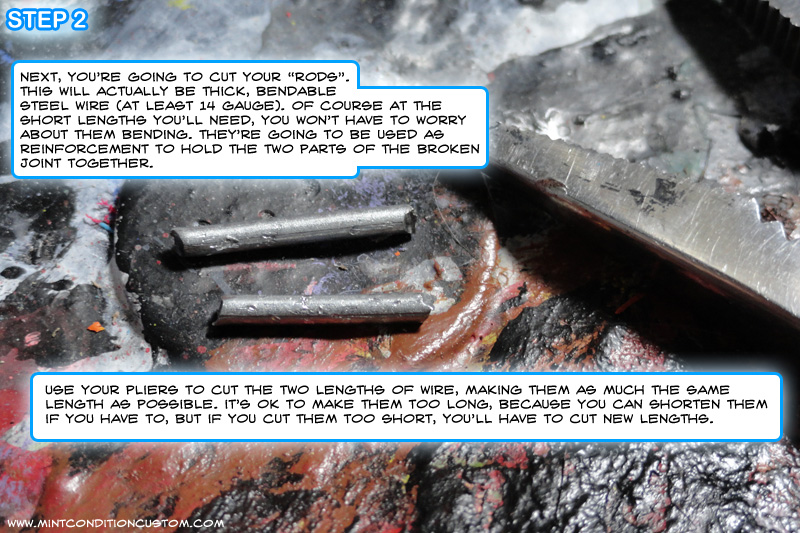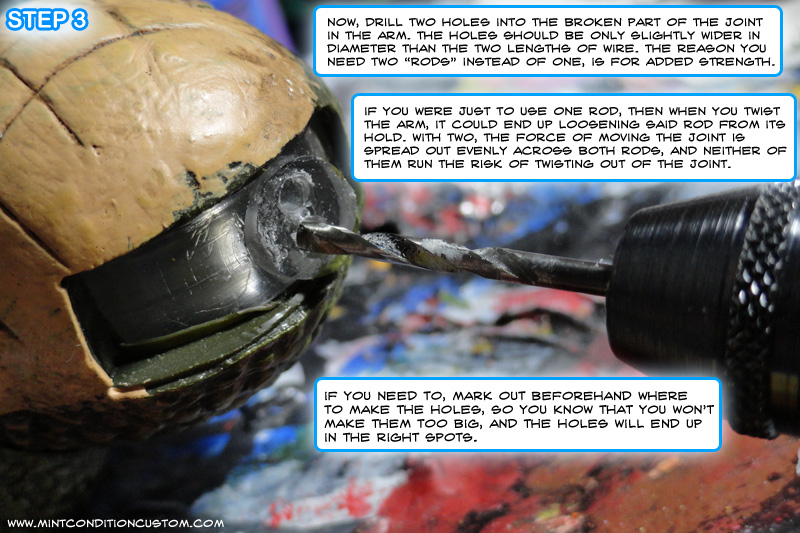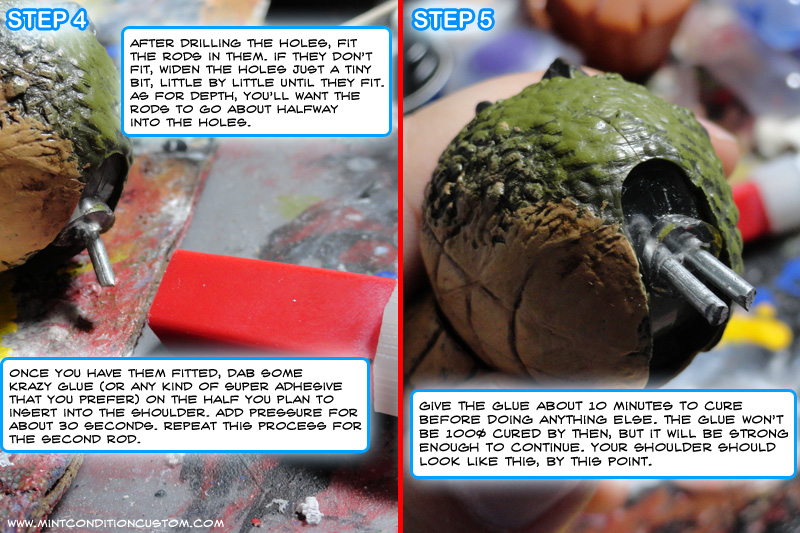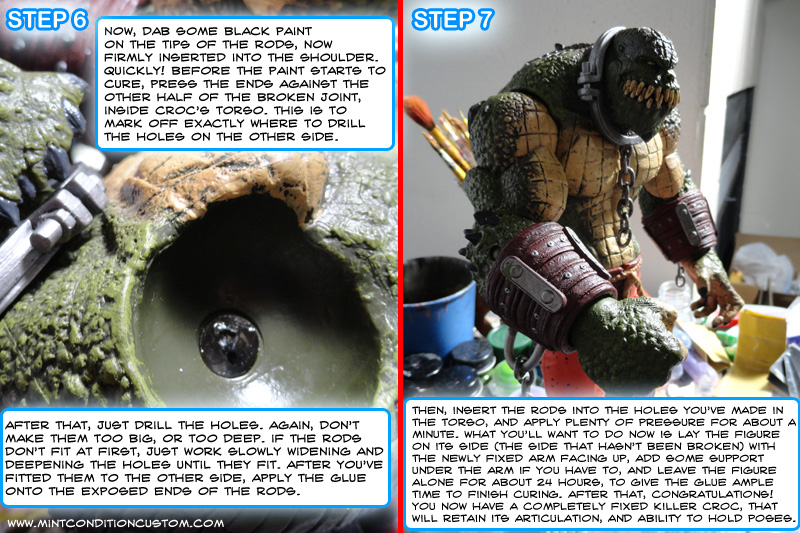 That's the end of this guide. Thanks for looking, and I hope this help everyone out there with a broken Killer Croc!